Cypress Semiconductor Jobs For Freshers in Bangalore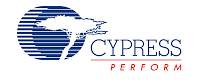 Cypress Semiconductor Jobs For Freshers in Bangalore
About Company
Name: Cypress Semiconductor
Website:www.cypress.com
Job Details
Education: Any Graduate/PG
Experience: 0-1 Year
Location: Bangalore
Job Description
QA Engineer
Facilitating the PCN notification to all Cypress customers, distributors and partners
Partnering with the Operations team to enable rapid acceptance of changes at Cypress customers by efficient change management
Owning the Horizon Review Board (HRB) Process. Ownership duties include, but are not limited to appointing the members, convening meetings, publishing Horizon Reports and in general, overseeing the functioning of the HRB.
Reviewing changes proposed by various functional groups such as Wafer Fab, Backend Manufacturing, and Product Line, and ensuring that these changes are synchronized effectively and efficiently under the HCP.
Maintains records and tracks status (initiate, approval, launch) of all PCNs including Customer approval and rejections. Track completion and release of initiated PCNs.
Required Skills:
Strong leadership and organizational skills
Self starter, ability to work under minimal supervision
Superior communication (written and oral) and presentation skills
Ability to interface cross functionally and across various levels of the organization
Long term tenacity to manage and complete tasks under strict deadlines
Limited international travel may be required