Dell International Job Openings for Freshers in Bengaluru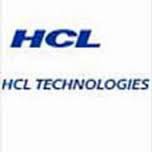 Company     Dell International Services India Private Limited
Website      https://www.dell.com
Eligibility BE/B Tech/MCA
Experience Freshers
Location     Bengaluru
Job Role     Software Principal Engineer – Asp.net / MVC
JOB Discribtion:
Responsible for the design and development activities associated with software using a range of applicable technologies (e.g., programming languages, compilers, assemblers, debuggers, other tools) for products used in local, networked or Internet-related computer programs.
Design, develop, and deliver a high volume, highly personalized, e-commerce and supply chain experience.
Create design specifications for software applications used by both internal and external customers.
Work with clients and Business Analysts to determine software requirements and system impacts.
Generate technical documentation as well as unit and functional tests. Ensure quality of software development team.
Investigate new technologies and techniques and research ongoing industry developments. Work closely with the global business team, other senior solution architects, and executives within the engineering group to plan ongoing feature development, product maintenance, and enhancements of high value capabilities to drive customer and stakeholder delight through our online sales and support properties
Qualification
Position requires a Bachelor's degree in Computer Engineering, Computer Applications, Computer Science or related field of study plus 10 years of experience in the job offered or 10 years of experience as a Consultant, Software Architect, Senior Consultant, Senior Technical Manager, Team Lead, Senior Developer/Architect or related occupation.
Alternative qualifications include a Master's degree in Computer Engineering, Computer Applications, Computer Science or related field of study plus 8 years of experience in the job offered or 8 years of experience as a Consultant, Software Architect, Senior Consultant, Senior Technical Manager, Team Lead, Senior Developer/Architect or related occupation in lieu of a Bachelor's degree plus 10 years of experience.
The position also requires demonstrated experience with building web portals or ecommerce applications using Microsoft Technologies; Web API (MS ASP.Net); MVC; AngularJS or similar technologies; WCF; HTML5; CSS; JavaScript; JSON; SOAP; REST; Jquery; MS SQL, SSRS , Analytics.Net Framework; C#; Web Services
Company Profile:
IDell International Services India Private Limited
Dell is a Technology driven company with a unique Dell Direct model. Dell Information Technology department (Dell I/T) plays a key role in enabling the Dell Direct model by creating, deploying and supporting global industry-leading I/T assets and services that reliably deliver the best customer experience and competitive edge.
Selection/Interview process:
1. Aptitude Test
2. Technical and HR Interview
Document Required (Original and Photocopies):
1. SSC Marksheet
2. HSC/Diploma Marksheet
3. Graduation & Post Graduation all yearsí mark sheets
4. Photo ID proof (Pan Card/ Passport / Driving License / College ID)
5. 2 photographs
6. Resume
For a real time training for software courses in your location visit – Software Training in Chennai | SAS Training in Bangalore
For getting online training Online Training