Honeywell Jobs For Freshers in Bangalore 2013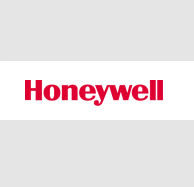 Honeywell Jobs For Freshers in Bangalore 2013
COMPANY NAME: Honeywell
COMPANY-PROFILE:  
Honeywell is a Fortune 100 company with a workforce of approximately 130,000, of whom approximately 58,000 are employed in the United States.The company is headquartered in Morristown, New Jersey. Its current chief executive officer is David M. Cote. The company and its corporate predecessors were part of the Dow Jones Industrial Average Index from December 7, 1925 until February 9, 2008.The current "Honeywell International Inc." is the product of a merger in which Honeywell Inc. was acquired by the much larger AlliedSignal in 1999. The company headquarters were consolidated to AlliedSignal's headquarters in Morristown, New Jersey; however the combined company chose the name "Honeywell" because of its superior brand recognition.
WEBSITE DETAILS OF THE COMPANY:
www.honeywell.com
JOB FIELD : IT/Software Jobs
JOB ROLE/PROFILE: PP&C Analyst I
JOB ID: 00223874
OFFERED SALARY: Best in Industry
JOB-LOCATION: Bangalore
LAST DATE: ASAP
REQUIRED QUALIFICATION: BE/B Tech/B.Sc/B.Com/MBA
EXPERIENCE REQUIRED:0-3 years
CANDIDATE PROFILE:
Bachelor's degree in Business, Science or Engineering, Finance, Accounting or related field, or related work experience.
Candidates should have 0-3 years of experience directly related to Project Management and/or planning & monitoring on product development programs
Demonstrates initiative to learn and develop a proficient working knowledge of PP&C department operations.
APPLY-MODE: Online
HOW TO APPLY:
                           Interested and eligible candidates apply this position in online as soon as possible(before the link expires).