Intel Jobs For Freshers in Bangalore 2013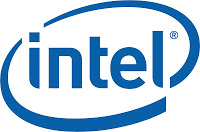 Ford Jobs For Freshers in Chennai 2013
Intel Job Opening For Freshers as Graduate Intern Technical – Last Date: 1st Oct 2013 @ Bangalore
Job Description:
Logic Design, RTL Coding, Behavioral modeling, Analog, Mixed-Signal, and RF Development Engineers with Skills and Expertise in Developing Monolithic Integrated Circuits for Wireless and Wireline Communications Systems and product using CMOS*, BiCMOS*, SiGe*, GaAs* Process technologies.
Qualifications:
* You should possess a Master of Science degree in Electrical Engineering Additional qualifications include:
* Good familiarity with Industry standard high speed circuit design and simulation tools and scripting skills in programming languages like Perl*
* Strong analog and/or mixed signal circuit design skills
* Good communication and organizational skills
* Excellent Team work and customer orientation skills
* Good coding skills using Verilog, VHDL and System-C
Job Location:  Bangalore
Qualification: ME,M.Tech
Experience: 0 – 1 Years
Business Group:
Employees in the Intel Architecture Group (IAG) deliver innovative platforms across computing and communication segments including data centers, mobile and desktop personal computers, handhelds, embedded devices and consumer electronics. Intel's industry leading technology is used to create integrated hardware and software solutions such as processors, chipsets, communication radios, graphics processors, motherboards, and networking components that deliver capabilities from security and manageability to computing performance and energy efficiency. IAG employees are at the forefront of enabling a new era of computing that is more integrated into all aspects of our daily lives.