JSM Technologies pvt. ltd. Job Openings For Software Engineer @ Bangalore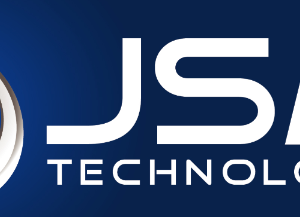 Company           JSM Technologies pvt. ltd.
Website             https://goo.gl/zCdeyx
Eligibility           BE/B Tech/MS/M.Sc(Science) – Any Specialization, Computers, M.Tech – Any Specialization, Computers, MCA – Computers

Experience       Freshers
Location            Bangalore
Job Role            Software Engineer
Salary                  Not Disclosed by Recruiter
Job Requirements:
Shall be Trained and become part of the team converting existing VB Product to ASP.Net /MVC Web Based Product. After training shall work in forms design and development using ASP.Net / C# / MVC / Angular JS, CSS, J Query, Web API, Telerik Controls,
Salary: Not Disclosed by Recruiter
Industry:IT-Software / Software Services
Functional Area:IT Software – Application Programming , Maintenance
Role Category:Other
Role:Trainee
Employment Type: Permanent Job, Full Time
Keyskills
Mvc Architecture Asp .Net . Dot Net asp dotnet .net
Desired Candidate Profile
Must have excellent conceptual knowledge in ASP.Net / MVC, SQL SERVER/ORACLE. Knowledge of AJAX, JQuery, AngularJS, Bootstrap, WCF, WPF, Telerik Controls, Web Services, XML, CSS, Rest API. Must have atleast 2 live project experience in ASP.Net/C#/MVC
Education-
UG: B.Tech/B.E. – Any Specialization, Computers
PG:MS/M.Sc(Science) – Any Specialization, Computers, M.Tech – Any Specialization, Computers, MCA – Computers
About Organization:
A young, fast growing software services co. that delivers solutions to reputed MNC & large corporate clients. Our No 1 Product is JSM HRIS-a complete suite of HR and Payroll Software. Fast paced environment with tremendous learning environmet.JSM Technologies was incorporated as a Pvt. Ltd. company in New Delhi, India in May 2000. JSM Technologies is a Software Products organization specialising in Human Capital Management Software products – JSM HRIS and HRMS, including HR Software, Payroll Software, Employee Self Service Software, Central Government Payroll Software, Expense Claims Reimbursement Software, Timesheet Software and Business Intelligence Software. JSM Global Development and Support centre headquarters is in Bangalore, India and it has clients All India & overseas too.
JSM is known for its continuous product innovations, comprehensive software, Business Intelligence capabilities, proven implementation methodologies, excellent team and exceptional standards of its customer service.
Our vision is to be a Leader of the "Human Resources Processes" automation segment. Being a Leader means we will achieve Product Excellence, Implementation Excellence, Operational Excellence and superior customer satisfaction.
For getting expert level training for Angularjs Training in your location – Angularjs Training in Chennai | AWS Training Bangalore | For getting online training Angularjs Online Training