McAfee Software India Hiring Freshers in Bangalore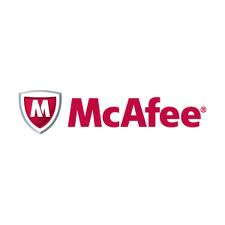 Company Name:
McAfee Software India Pvt Ltd
Job Designation or Job Role:
Software QA Engineer Job
Candidate Educational Qualification
: BE/BTech in Computer Science
Candidate Experience Required : 0 – 5 Years
Job or Work Location: Bangalore
Note: Locations are subject to change.
Functional Area : QA, Maintenance
Area of Working: IT-Software/ Software Services
Candidate Profile:
Should have at least 2-4 years of experience in testing domain.
Very good analytical, testing & technical skills – .Net, C# Technologies, SQL
Very strong in Black box test techniques & methodologies
Very good in troubleshooting
Good knowledge of product lifecycle.
Approachable and composed under pressure.
Willing to work in challenging environment.
Is able to understand the product & customer needs.
Strong customer focus.
Good communication skills and work attitude
Preference in testing Web and Database applications
Experience in Automation will be a value adds.
Qualification : BE/BTech in Computer Science
Job Description:
Serve in QA Engineer capacity, and take up End-to-End ownership of the tasks/module of the project she/he is working in, be responsible for developing, applying & maintaining quality standards for company products.

Key Responsibilities:

Develops and executes software test plans, analyzes and writes test standards & procedures, Maintains and reports documentation of test results to assist in debugging and modification of software
Preparation of Test environment.
Automation of Test Cases
Take active participation in Code Reviews, Code Inspections, and Peer Reviews.
Participating and contributing in team initiatives and innovation.
Company Profile :
McAfee, the world leader in intrusion prevention and security risk management, proactively secures systems and networks, worldwide. Their unmatched security expertise, focus on manageability, and proven ability to successfully prevent attacks are the reasons why McAfee is the security solution of choice worldover.