Service Automation Consultant Openings in Bosch @ Bangalore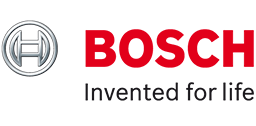 Company      RBEI
Website        https://goo.gl/Myhsij
Eligibility      B.E/B.Tech/BCA/B.Sc
Experience   Freshers
Location       Bangalore
Job Role        Software Engineer
JOB Discribtion:
> Requirements specifications
> Job Type: Permanent
> Total Work Experience: 0-1 Years (Diploma Fresher)
> Work Location: Bangalore
We are looking at diploma holders from 2016 batch and from following branches CSc, ECE & EEE whose scores are minimum 70% in 10th & 65% in diploma without history of any backlogs.
Required Skills
* Sound knowledge on Shell and PowerShell scripting with Good understanding of OS functionality like Linux and Windows
* Good knowledge on any one Orchestration automation tool ( BMC, HP , ServiceNow etc ) .Advance scripting knowledge on Python/Perl or Java scripting
* Hands on experience on Handling Automation Assessment, Initiation, Development and implementation experience
* Good possess understanding on Configuration management like SVN or Chef or puppet or salt
* Knowledge on REST API, GRAPH API or SOAP will be added advantage with XML or JSON or HTML
* Good in problem solving. Prior experience in test-framework is a real plus. Guide / Mentor Developers / Administrators on automation as a practice.
Tasks
* Ability to understand the end customer environment
* Develop unique solution based on the tools available within the client environment and integrating the missing tools to transform to a system centric delivery model
* Transition the existing IT Ops process into an automated format and drive transformation with client environment
> Salary: Not Disclosed by Recruiter
> Industry: IT-Software / Software Services
> Functional Area: IT Software – Application Programming, Maintenance
> Role Category: Fresher
> Role: Fresher
Keyskills
HTML, XML, RestJava, JSON, SOAP, SVN, Python,Perl, Linux
Desired Profile
> Education:UG -Diploma – Any Specialization, Computers, Electrical, Electronics/Telecommunication
> PG – Post Graduation Not Required
> Doctorate – Doctorate Not Required
For getting expert level training for Python in your location – Python Training in Chennai | Python Training in Bangalore
For getting online training Python Online Training
Company Profile:
Robert Bosch Engineering and Business Solutions Limited(RBEI) is a 100% owned subsidiary of Robert Bosch GmbH, one of the world's leading global supplier of technology and services, offering end-to-end Engineering, IT and Business Solutions.
With over 12,000+ associates, we are the largest software development center of Bosch, outside Germany, indicating we are the Technology Powerhouse of Bosch in India. We have a global footprint with presence in US, Europe and the Asia Pacific region.