Sonata Software Ltd Hiring Freshers At Bangalore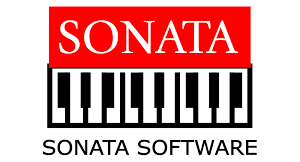 Company           Sonata Software Ltd
Website              https://goo.gl/gjPc3e
Eligibility           BE/B Tech
Experience       Freshers
Location            Bangalore
Job Role             Software Engineer
Salary                  Not Disclosed by Recruiter
Job Requirements:
JOB FUNCTIONIT/Telecom – Software
INDUSTRYSoftware Services, Internet/Dot com/ISP
SPECIALIZATIONSoftware Engineer
QUALIFICATION
Any Graduate
Job Description
ReatJs Developer NodeJS, MongoDB-(170001GN)
Description
Strong coding and designing skills in JavaScript, jQuery, HTML5 and CSS3 Experie
nce with one or more JS framework Angular, Dojo, React, Redux. Experience with J
S unit testing in Jasmine, Qunit . Must have experience with Restful webservices
Qualifications: B.E./B/TECH
Primary Location:IND-Karnataka-Bangalore 01 (Sonata Nandi)
Organization:Sonata Software Ltd (SSL)
Schedule:Regular
Shift:Standard
Job Type:Full-time Day Job
Job Posting:Jul 31, 2017, 3:18:04 PM
Job Posted by
Company:Sonata Software Ltd
Website : http://www.sonata-software.com/
Industry : Technology (IT, Telecom, Dot Com etc) (Software Consulting, Software Services Companies)
Company Turnover: 1000 – 2500 Crores
Company Size: 1001 – 5000 Employees
About Organization:
Sonata is a global software services company focused on helping you make an impact on business and drive value through your IT investments. We do this by bringing the depth of domain knowledge, technology expertise and client commitment to help deliver on strategic new IT solutions.
Our expertise and commitment in delivering complex strategic IT projects is the reason why we are a trusted service provider to Fortune 500 companies across the globe in the software product development and enterprise business segments. It's a matter of great pride to us that many of these relationships have continued over decades.In India, we are one of the largest software systems integrators with an array of front-end technology deployment services to help clients maximize the effectiveness and productivity of their investments in software.
So, if you are a leader who wants to go deeper in making IT impact on your business, you will find the perfect partner in Sonata to help you translate your vision to reality.
For getting expert level training for Software Testing Training in your location – MongoDB Admin Training in Chennai | MongoDB Admin Training in Bangalore | For getting online training MongoDB Admin Online Training