Stratogent Technology Services Pvt Ltd Hiring Freshers @ Bangalore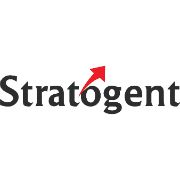 Company      Stratogent Technology Services Pvt Ltd
Website        http://www.stratogent.com/
Eligibility     BE/B Tech
Experience   Freshers
Location       Bangalore
Job Role       Trainee
JOB Description:
The primary responsibility is to work on scanning and triaging the alerts Identify the false alerts and perform basic troubleshooting where ever possible
Making sure the incidents are being worked on by seniors
Making sure incident/request SLA are met by seniors, report SLA breach to manager
Basic System administration activities Exclusive scanning and triaging the alerts from the various monitoring systems Respond to False Positive Alerts Raise an incident or tickets in the ticketing tools for any of the alerts received
Perform basic system administration activities (server build, patching) and troubleshooting based on documented procedures
Maintain and manage internal IT Infrastructure including servers
Handling the incident/requests from the customers or from helpdesk
Create Service Requests either in the customer incident management system or internal ticketing system for the incidents/requests received from the customer
Perform manual check on the servers by following the documented procedure
Perform general health checks by scanning through the warning alerts and escalating to L2 engineer Perform scanning of periodic reports raise a flag for any undocumented issues found Identify/Flag the recurring alerts to the manager for further analysis
Incident Escalation to the L2 engineer
Perform basic activities like Adding , deleting , modifying the nodes in the monitoring systems Use the available monitoring tools during the maintenance activities(scheduled or unscheduled) to suppress the alerts, collect information for troubleshooting Create, review and update Standard Operating Procedures.
Train and mentor the peers and juniors in the team. Validate the quality of work performed by peers and juniors in the team.
Audit the ticket updates Perform the Shift handovers Co-ordinate with various teams such as monitoring, backup and Network to ensure proper functioning of all servers and its services Interested candidates please use the link below and take the qualifying test.
We will contact all the short listed candidates . https://goo.gl/13F8BO Salary:INR 2,00,000 – 2,25,000 P.A.
Industry:IT-Software / Software Services
Functional Area:IT Hardware , Technical Support , Telecom Engineering
Role Category:Other
Role:Trainee Recruiter
Name:Pritu Priyambada
Reference Id:ST-NOC
Keyskills
System Administration, Networking, System Engineering, IT Infrastructure, Incident Management, Ticketing Tools, Monitoring Tools, Maintenance Activities, Standard Operating Procedures.
Desired Candidate Profile
Must-have Skills:
Must have a basic knowledge on computer technologies (MS Windows,MS-Office) Customer focused
Excellent communication skills (reading, writing, speaking and listening)
Highly self-motivated and directed.
Excellent attention to detail.
Flexibility and willingness to work on different and multiple technologies
Ability to effectively prioritize, organize and execute tasks in a high-pressure environment.
Good-to-have-skills
Any technical training and certifications in system administration (Windows Server, Linux, MS exchange, VMWare, HyperV, SCCM, Azure, AWS, Networking etc..) are added advantage
Prior training and certification in communication is added advantage Soft Skills Excellent communication skills
Written and Verbal Enjoys sharing information with others Team player Passion for work Learning Orientation
For a real time training for AWS courses in your location visit: AWS Training in Chennai | AWS Training in Bangalore | For getting online training AWS online Training
Company Profile:
Stratogent provides managed services for on premise and cloud hosted infrastructure. Our customers are large or mid-sized corporations, predominantly in USA. We were founded in 2005 and operate out of Silicon Valley and Bangalore. Customers entrust the 24×7 monitoring and management of their entire infrastructure stack to Stratogent so they can focus on the application functionality or business level projects.
Stratogent is among the few managed service providers with true hybrid cloud expertise. Customers ask us to extend or migrate their infrastructures between datacenters, AWS, Azure cloud as well as Office 365. We wrap the compute-storage-network platform with our monitoring, backup and security operations services that cover all the 24×7 requirements of running an enterprise grade application.