Web Developer Jobs in Bangalore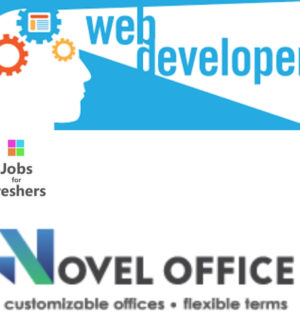 Company Name: Novel Office
Experience: 0 – 1 yrs
Salary: Not Disclosed by Recruiter
Location: Bangalore
Job Description
Execute SQL queries on MySQL
Develop websites using CMS like Joomla and WordPress
Optimize website speed and upgrade the functioning of a website using various plugins
Support the marketing team in terms of website requirement
Develop Reports using Reporting Tools
Install, configure, test and administrator Programs
Identify bugs and resolve them
Install, configure, test and administrator web applications
Industry: Real Estate / Property
Functional Area: IT Software – Application Programming, Maintenance.
Role: Software Developer
Key skills:
Joomla, WordPress, MySQL, CMS, Web Technologies, Software Engineering, SQL Queries, Reporting Tools, program administration, web applications administration, web application installation, Web Developer, web designer, HTML, Software Engineer, software developer
Desired Candidate Profile
Any Graduate or Post Graduate
Must know SQL and HTML
Good Communication & Analytical Skills
Company Profile:
Novel Office
Established in 1993 in Dallas, TX with offices in India. Novel Office offers its services to Customers across various locations in the US and India. Novel Business Center offers Managed Offices services to customers with many facilities and services.
Recruiter Name: Nishidha
Address: 4, 3rd floor, #46, Hosur Rd, Kudlu Gate, Garvebhavi Palya, Bengaluru, Karnataka 560068
Phone: 099000 07879
Email-ID: careers@noveloffice.com
Website: http://www.noveloffice.com/