E-star Jobs For Freshers in Chennai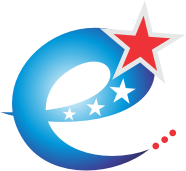 E-star Jobs For Freshers in Chennai
Job Role: Telecaller/Voice Process
Company Name: E-Star
Job Category: BPO
Experience: Freshers
Qualification: Any Degree
Company Website: www.estar.in
Walk- In Date: 15th – 17th April
Walk-In Venue:
E STAR Engineers Private Limited
(Solar Division)
#26/2, Taylor's Estate II Street
Kodambakkam, Chennai – 600 024
Tamilnadu, INDIA
Job Description:
40 open positions for under graduates in a Leading MNC BPO company for Voice Process
Need candidates with good communication skills.
Best salary.
Walk-in from 15th – 17th April or apply online.
Call: 0938 0291816
Company Profile:
Solar technologies are broadly characterized as either passive solar or active solar depending on the way they capture, convert and distribute solar energy. Active solar techniques include the use of photovoltaic panels and solar thermal collectors to harness the energy.