McDonalds Jobs For Freshers in Kolkata 2013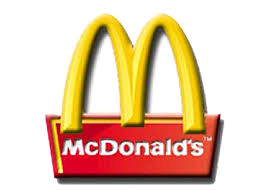 McDonalds Jobs For Freshers in Kolkata 2013
Name: McDonalds
Website:www.mcdonalds.com
Job Details
Education: Any Graduate
Experience: 0-2 Years
Location: Kolkata
Walk-in On 7th & 14th July 2013 Between 10:00 AM to 4:00 PM @ Kolkata
Job Description
Management Trainee
This is an entry-level position in the Restaurant Management cadre.
The training cum probation period is for 6-8 months, where in the trainee under goes an on and off the job training program.
JOB Details The job entails training in all the areas of the restaurant like kitchen, back sink, cleaning, lobby management, counter sales and customer interaction. There would be both on and off the job training programme.
Walk-in Address
Mcdonald's Family Restaurants.,
Ashram BuildingPlot no-GN 34/2 Sector-5,
Salt Lake City, Kolkata-700016.