MphasiS Limited Walk-in Drive For Freshers In Bangalore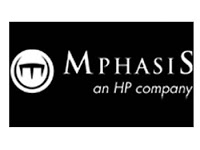 Company Name : MphasiS Limited
Company Profile :
MphasiS is an HP company that drives talent in creating a global footprint. Talent, passion and the will to excel is the winning combination we seek in delivering world-standard services through technology know-how, domain and process expertise.
MphasiS and HP come together as one big company to provide integrated solutions involving Infrastructure Technology, Applications & Business Process Outsourcing capabilities. From Manufacturing, Financial services, Healthcare, Communications, Energy, Transportation, Consumer and Retail industries to Governments around the world, our client list features global players. We have over 130,000 employees spread over 64 offices across the globe helping clients increase their competitiveness.
Company Website : www.mphasis.com
Job Designation or Job Role : Non Voice Process (BACK OFFICE)
Candidate Educational Qualification : B.Com,MBA
Candidate Experience Required : Freshers Or Less Than 6 months Of Non Voice Process
CTC or Package Offered : Best in Market
Working Location : Bangalore
Functional Area : ITES, BPO, KPO, LPO, Customer Service, Operations
Area of Working : BPO / Call Centre / ITES
Desired Candidate Profile and Job Description :
Good Communication skills.
Good analytical skills.
BCOM GRADUATES ONLY.
MBA FINANCE MAY ALSO APPLY.
Typing Speed : 30 wpm.
Accuracy: 90%
CANDIDATES SHOULD HAVE A VALID PASSPORT OR WILLING TO APPLY FOR THE SAME.
If your interested, Please walk in to the below mentioned address with a copy of your resume
Walk-in Date: 21st January to 25th January 2013 
Timings :10am to 2pm
Venue :
#65/2,Bagmane Parin,
Block A,6th Floor,Bagmane Technology Park,
Byrasandra,CV Raman Nagar,
Bangalore-560097.
Source :Click Here