Amazon Job Openings For Freshers in Chennai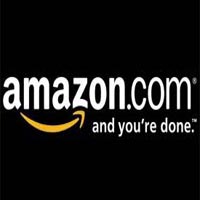 Amazon Job Openings For Freshers in Chennai 
Company        Amazon
Website          www.amazon.com
Eligibility       BE/BSc/BTech/MTech/MCA/Msc
Experience    Freshers
Location        Chennai
Job Role      Device Associate

JOB SUMMARY:
Comapny profile :
Amazon strives to be Earth's most customer-centric company where people can find and discover virtually anything they want to buy online. Amazon continues to grow and evolve as a world-class e-commerce platform.Founded by Jeff Bezos, the Amazon.com website started in 1995 as a place to buy books because of the unique customer experience the Web could offer book lovers.During the first 30 days of business, Amazon fulfilled orders for customers in 50 states and 45 countries – all shipped from his Seattle-area garage.
Job Description:
A Device Associate's primary responsibility is to execute test case instructions and report discrepancies. A DA is also responsible for successful and on time delivery of results.
Role & Responsibility:
1. Execute test cases prepared for testing Software builds
2. Perform test case execution and report bugs accurately
3. Understand testing procedures and guidelines for new builds / releases.
4. Perform regression and repetitive testing exercises to qualify builds without compromising on quality
5. Use software tools for data capture on a daily basis
6. Be comfortable with capturing results, communicating and escalating failures and providing individual status reports
7. Raising all failures/doubts related to the execution of test cases in the clarification portal and closing the same as per the SLA's
Basic Qualifications:
BE, BSC candidates, B tech – Mtech , MCA, Msc , IT, ECE, ELECTRICAL ELECTRONIC ENGIEERING.
1. A graduate in any field of study. Quantitative fields such as science and engineering preferred but not mandatory
2. Good familiarity with the Windows desktop environment and use of Word, Excel, IE, Firefox etc. are required
3. Flexibility and Interest to do repetitive tasks is required
4. High level of energy and proactive nature. A sense of ownership and drive and a willingness to accept the challenge of daily deadlines is essential
Preferred Qualifications:
BE, BSC candidates, B tech – Mtech , MCA, Msc , IT, ECE, ELECTRICAL ELECTRONIC ENGIEERING.
1. A graduate in any field of study. Quantitative fields such as science and engineering preferred but not mandatory
2. Good familiarity with the Windows desktop environment and use of Word, Excel, IE, Firefox etc. are required
3. Flexibility and Interest to do repetitive tasks is required
4. High level of energy and proactive nature. A sense of ownership and drive and a willingness to accept the challenge of daily deadlines is essential