ATLAS SYSTEMS Jobs For Freshers in Chennai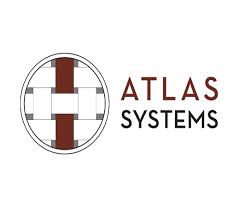 ATLAS SYSTEMS Jobs For Freshers in Chennai
Company : ATLA Systems Pvt LTD
Website :  www.atlassystems.com
Education :  BE / B Tech / MCS /MCA / BCS / BSc / BCA or equivalent
Experience : 0 – 1 Years
Location : Chennai
Job Role: Trainee Software Engineer
Industry:IT-Software / Software Services
Functional Area:IT Software – Application Programming, Maintenance
Role:Trainee
Job Description :
We have few freshers openings at Chennai location. Its an urgent requirements.
Education : BE / B Tech / MCS /MCA / BCS / BSc / BCA or equivalent 2011/12 passed outs only
Skills : Good communication skills. Knowledge in any programming languages.
Job location : Chennai
Contact Details :
A T L A S Systems Pvt LTD
B-24, NSIC-Guindy Industrial Estate, Suite #110
Ekkaduthangal, Chennai – 600032
Phone: +91-44-43405000
Email :  prakash.madhavan(at)atlassystems.com
Company Profile:
Atlas Systems Inc. is a leading technology innovator and provider of software solutions, offering software and service solutions to global and mid-market companies in a range of different industries, including automotive, finance, healthcare, insurance, publishing and telecommunications. We provide proprietary products like Comply-Health®, PRIMETM, and ComplyScoreTM, as well as professional services in such areas as Infrastructure/Database Management, Application Management and Development, Test Automation, and Business Intelligence. Our goal is to deliver serious and competitively priced products and services to our clients that add business value and that will positive impact their bottom line.