Kairos India Jobs For Freshers in Chennai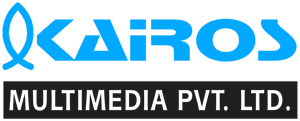 Kairos India Jobs For Freshers in Chennai
Company Name: Kairos India
Job Role: Web developer
Job Location: Chennai
Qualification: Any Graduates
Company Website: www.kairosindia.com
Contact Number : 855-532-8351
Company Profile: 
We started in 2005 to meet the needs of business owners and entrepreneurs looking for gifts and talents.
Since then we have been growing with an experienced and skilled work force. We do more for less without compromising on quality. Our high standards of excellence allow you to smartsource with confidence.
We are located in New Delhi, India with branches in Chennai and Tuticoirn. Our clients observe integrity flowing from the top through each layer of the company. Contact us to experience the difference!
Job Description:
Web developers required
– Knowledge of CMS systems
– Knowledge of HTML5 & CSS3
– Knowledge of C# or MVC4
– Technical & Creative Mindset
– Willing to work hard
– Desire to learn
Fresh B.Sc Computer Science Graduates are also welcome.
Working hours: 7 pm – 3 am
Place: Nandambakkam, Chennai