Openings for Java Freshers in Chennai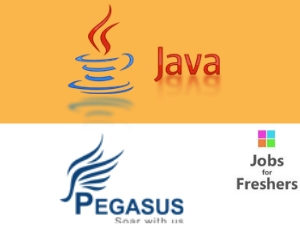 Company Name: Pegasus Industries Pvt Ltd
Who can apply: Freshers
Qualification: BSc, BCA, BE, B.Tech
Location: Chennai (Thiruvanmiyur)
Last Date: 30 Apr 2019
Job Description:
We are looking for a Java developer responsible for building Java applications.
This includes anything between complex groups of back-end services and their client-end counterparts.
Your primary responsibility will be to design and develop these applications and to coordinate with the rest of the team working on different layers of the infrastructure.
Thus, a commitment to collaborative problem solving, sophisticated design, and product quality are essential.
Responsibilities:
Design, build and maintain efficient, reusable, and reliable Java code
Ensure the best possible performance, quality, and responsiveness of the applications
Identify bottlenecks and bugs, and devise solutions to these problems
Help maintain code quality, organization, and automatization
Skills: Core Java/ J2EE
Proficient in Java, with a good knowledge of its ecosystems
Solid understanding of object-oriented programming
Familiar with various design and architectural patterns
Skill for writing reusable Java libraries
Knowledge of concurrency patterns in Java
Experience with popular web application frameworks, such as Play and Spark
A knack for writing clean, readable Java code
Experience with both external and embedded databases
Implementing automated testing platforms and unit tests
Proficient understanding of code versioning tools
Familiarity with build tools such as Ant, Maven, and Gradle
Working experience in Spring, Hibernate, Web services (SOAP/REST), JQuery and XML
Understanding fundamental design principles behind a scalable application
Role: IT Software-Engineer
Hiring Process: Face to Face Interview
Company Profile
Pegasus Industries Private Limited
Pegasus (formerly ICM Solutions) is a technology services firm that offers open work culture, flexible work timing, and performance based appraisal. We enhance the performance of our team through constant training and performance appraisal programs. Experience a dynamic career opportunity with Pegasus.
Address: 6, Kalakshetra Avenue, Il Street, Thiruvanmiyur, Chennai – 600041.
Phone: +91 44 24526589
Email-Id: careers@icmindia.com
For getting expert-level training in your Location – Core Java training in Chennai | J2EE training in Chennai | Spring training in Chennai | Hibernate training in Chennai | JQuery training in Chennai