Atkins Jobs For Freshers in Bangalore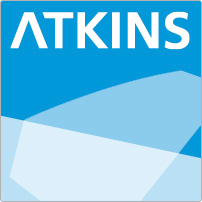 Atkins Jobs For Freshers in Bangalore
COMPANY NAME:   Atkins
COMPANY-PROFILE:   


               Atkins is the largest engineering consultancy in the UK, the largest multidisciplinary consultancy in Europe and the world's eighth largest design firm. Its size brings significant value to our clients, allowing it to harness an unrivalled pool of creative, professional people to produce outstanding solutions to challenging problems.Whether it's the concept for a new skyscraper, the upgrade of a rail network, the modelling of a flood defence system or the improvement of a management process, Atkins plan, design and enable solutions.
JOB FIELD :Core/Technical
JOB ROLE/PROFILE: Junior Communication Engineer
JOB ID: IN-000513


OFFERED SALARY: Best in Industry
JOB-LOCATION: Bangalore
REQUIRED QUALIFICATION:  B.E/B.Tech/Diploma
EXPERIENCE REQUIRED:  Freshers
CANDIDATE PROFILE:
Candidates should possess  Degree or Diploma level in Electronics / Electrical / Telecommunications engineering.
Candidates should have sufficient and Relevant Experience
Candidates have ability to communicate in both written and verbal English. Ability to produce written reports in English.
Computer literate able to use Microsoft Office (Word, Excel and Visio).
Experience of using Computer Aided Design packages (preferably Bentley Micro station).
Experience in Advanced technologies
Desirable Qualification:
Ability to adapt to different cultures and working environments to build rapport with customers
Experience of using written and spoken English within a business environment
JOB RESPONSIBILITIES:
Production of communications design and support documentation for railway infrastructure projects being undertaken in the UK. Examples of the systems being designed are Closed Circuit Television (CCTV) and Security Systems, Public Address / Voice Evacuation Systems, Telephone Systems; Radio Systems; Customer Information Systems and Ethernet Networks.
Reporting to the Design Engineer
APPLY-MODE: Online
HOW TO APPLY:
Interested and eligible candidates apply this position in online as soon as possible(before the link expires).
To apply: Click here (This job is expired now).
Please go through other available jobs –
click here