Baker Hughes Jobs For Freshers In Mumbai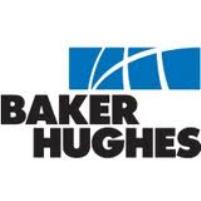 JOB POSTED DATE: 06 February 2013
COMPANY NAME: Baker Hughes
                 Baker Hughes is a leading supplier of oilfield services, products, technology and systems to the worldwide oil and natural gas industry.The company's 58,000-plus employees work in more than 80 countries in geomarket teams that help customers find, evaluate, drill, produce, transport and process hydrocarbon resources. Baker Hughes' technology centers in the world's leading energy markets are pushing the boundaries to overcome progressively more complex challenges. Baker Hughes develops solutions designed to help manage operating expenses, maximize reserve recovery and boost overall return on investment through the entire life cycle of an oil or gas asset.
 
JOB FIELD: Core/Technical
JOB ROLE/PROFILE: Technical Support Engineer
 
JOB NUMBER: 1302158
OFFERED SALARY: Best in Industry
REQUIRED QUALIFICATION: B.E/B.Tech
EXPERIENCE REQUIRED: Freshers
CANDIDATE PROFILE:
The candidate should have completed Bachelor's Degree in Engineering. Prior oilfield experience or completion of divisional internship program preferred.
Should have general knowledge of basic engineering and business principles
The candidate should have the knowledge of metallurgy, materials and petroleum engineering concepts
JOB DESCRIPTION:
As a Technical Support Engineer, the selected candidate need to complete training on operational features and application of division's products.
Completes in-depth training programs to obtain product, well site and drilling knowledge
Begins to provide technical selling and product application recommendations on division's products
Measures product performance and recommends design modifications to existing products
Analyzes and reports product field test results
Monitors product tests and makes recommendations on operating parameters to rig personnel
Bench marks product performance and handles special projects, as assigned.
APPLY-MODE: Online
                             Interested and eligible candidates apply this position in online as soon as possible(before the link expires).