Bombardier Transportation Jobs For Freshers in Delhi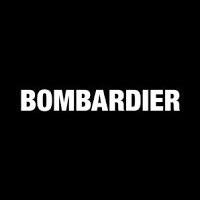 Bombardier Transportation Jobs For Freshers in Delhi
COMPANY NAME:
   Bombardier Transportation
COMPANY PROFILE: 
                                      Bombardier Transportation is the number one provider of rail solutions in the world. Our business holds the number one global market position in eight of the ten markets we service. Our product portfolio includes a full range of passenger rail vehicles and we manufacture locomotives, bogies, propulsion and rail control solutions.At Bombardier, 70,000 employees in 60 countries work together to evolve mobility worldwide – one good idea at a time. If you have a good idea, we'll provide the environment where it will thrive and grow into a great product or customer experience. Your ideas are our fuel.
WEBSITE DETAILS : bombardier.com
FIELD OF WORKING:Core/Technical Jobs
JOB ROLE: Basic Design Engineer
JOB REF NO: T-RCS-ENGR-INDa0813
SALARY OFFERED: Best in Industry
LAST DATE:  ASAP
 
JOB LOCATION: Delhi
REQUIRED QUALIFICATION: B.E/B.Tech/M.Tech
EXPERIENCE REQUIRED: Freshers
CANDIDATE PROFILE:
Candidates should possess  B.E/B.Tech/M.Tech  degree from any recognized university
Background in Signalling Principles. Takes ownership for own development. Manages own pathway for making improvements, stimulating learning and development. Learns effectively and continuously by working with a wide variety of methods, sources and contexts.
Demonstrates a genuine intent to foster long‐term learning and development of others. Guides employees, peers and others in their development by providing feedback and encouragement so they can reach their full potential and achieve a higher level of performance.
Works cooperatively with others and recognizes the added value of individual differences for the purpose of achieving common objectives. Team is broadly defined as any task, project or process‐oriented group of individuals.
Encourages employees to work together towards achieving a common goal. Has a desire to lead others as well as an ability to inspire, motivate others and build enthusiasm. Is able to facilitate consensus, resolve conflicts and identify acceptable compromises.
Demonstrates personal resilience and adapts as the requirements of the business environment and structure change. Is comfortable in ambiguous situations and readily positive attitude and passion for work.
APPLY MODE: 
 Online
HOW TO APPLY:
                         Interested candidates can apply this position as soon as possible(before the link expires).
To apply: Click here