Cognizant Jobs For Freshers in Across India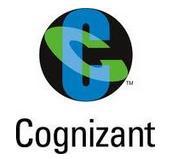 Cognizant Jobs For Freshers in Across India
Deep knowledge of at least one area of specialization.
• Theoretical knowledge of concepts and technology.
• Applies technology with guidance.
QUALIFICATION CRITERIA
Location : Across India
Qualification : Engineering / Science graduates 0 – 4 years of experience
Experience : Freshers / Experience
JOB DESCRIPTION / DESIRED CANDIDATE PROFILE
Teamwork/Supervisory:
• Works under direct supervision with specific instructions.
People Interactions
• Within own team or department at operational level.
COMPANY PROFILE
Cognizant (NASDAQ: CTSH) is the fastest-growing global IT services and business process outsourcing solutions provider, headquartered in Teaneck, N.J. Cognizant's single-minded passion is to dedicate our global technology and innovation know-how, our industry expertise and worldwide resources to working together with clients to make their businesses stronger.
Today with over 50 delivery centers worldwide and over 111,000 employees as of March 31, 2011, Cognizant is a member of the NASDAQ-100, the S&P 500, the Forbes Global 1000, and the Fortune 500, and is ranked among the top performing and fastest growing companies in the world.