Elliott Group Jobs For Freshers in Bangalore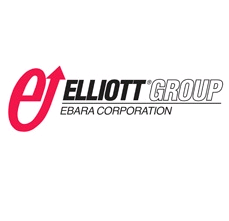 Elliott Group Jobs For Freshers in Bangalore 
POSTED DATE:  12 September  2013
COMPANY NAME:  Elliott Group
COMPANY PROFILE:   
Elliott Company designs, manufactures, installs, and services turbo-machinery for prime movers and rotating machinery. Headquartered in Jeannette, Pennsylvania, Elliott Company is a wholly owned subsidiary of the Japan-based company, Ebara Corporation, and is a unit of Elliott Group, Ebara Corporation's worldwide turbomachinery business. Elliott Group employs more than 2000 employees worldwide at 32 locations, with approximately 900 in Jeanette.
WEBSITE DETAILS: http://www.ansys.com
FIELD OF WORKING: Core/Technical Industry
JOB ROLE: Field Service Engineer
SALARY OFFERED: Best in Industry
JOB LOCATION: Bangalore
LAST DATE: ASAP
REQUIRED QUALIFICATION:  B.E/B.Tech
EXPERIENCE REQUIRED: Freshers
CANDIDATE PROFILE:
Candidates should possess Four year engineering degree (preferably mechanical).
Individual should have a mechanical aptitude for machinery and ability to read and understand drawings service bulletins product transmittals service reports and other service related reports or memos
Individual should also possess a good working knowledge of control theory and electrical components as well as a strong background in thermodynamics for rotating machinery.
JOB DESCRIPTION:
Acquire an understanding of Elliott organization product lines procedures service facilities manufacturing facilities and methods.
Performs service engineering assignments designed to develop professional work knowledge and experience.
Assignments will require application of engineering theory standard techniques procedures and criteria.
Witness the conduct of pressure test of equipment and apparatus.
Supervise and provide technical advises and instructions to customers, subcontractors, workers in trouble-shooting repair and maintenance installation and testing work which may include manual or technical hands-on intervention work (up to 40% manual can be expected when handling or installation of critical equipments).
Assists other Field Service Engineers in resolving technical matters pertaining to installation start-up operation and maintenance problems.
Makes personal visitations to customers and equipment installations primarily for training or to obtain first hand information when trouble exists.
Collaborates with other departments to ensure prompt and effective problem resolution of reported field troubles.
APPLY MODE: Online
HOW TO APPLY:
                       Interested candidates apply this position in online as soon as possible before the link expire.