Hella India Automotive Jobs For Freshers in Chennai 2013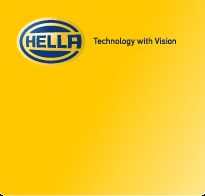 Hella India Automotive Jobs For Freshers in Chennai 2013
Company   Hella India Automotive (HIA)
Website    www.hella.co.in
Eligibility   BE/ME/MTech
Experience 0 – 1 yrs
Location     Chennai
Job Role    FEA Engineer (SIMULATION AND CALCULATION)
JOB SUMMARY:
Company Profile :
Hella India Automotive (HIA) has grown to be an important electronic and component supplier for the Indian automotive market.HIA incorporates the Design Center in Pune, Engineering Center in Chennai and Manufacturing Unit in Dhankot..Hella is one of the top 50 automotive parts suppliers in the world and one of the 100 largest industrial companies in Germany. More than 25,000 people work in 70 manufacturing facilities, production subsidiaries and joint ventures all over the world. More than 3,000 engineers and technicians work in research and development throughout the company group. Customers include all leading vehicle and system manufacturers, as well as the automotive parts aftermarket.
Candidate Profile :
Qualification : B.E / M.E-Mechanical Engineer

Candidates should have additional Knowledge / Skills / Experience : FEA Simulation method

Language Skills: Good written & Communication skills in English

Freshers should apply.
Job Responsibilities :
Planning, conducting and analyzing simulations and calculations in series development in collaboration with central entities with the aim of optimizing development times and costs.