UltraTech Cement Jobs For Freshers In Bangalore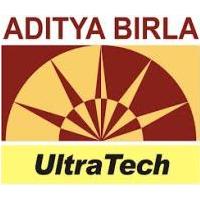 UltraTech Cement Jobs For Freshers In Bangalore
JOB POSTED DATE: 21 February 2013
COMPANY NAME: UltraTech Cement
 
COMPANY-PROFILE: 
                          UltraTech Cement, India's largest and the world's 10th largest manufacturer of cement, one of India's largest producers of RMC and the nations's largest producer of white cement has been instrumental in India's rapid infrastructural growth. Its state-of-the-art manufacturing facilities produce products and services that have aided growth not only in urban areas but also in the rural interiors of the country. UltraTech as a brand is an embodiment of 'strength' and 'reliability'. These traits have inspired engineers to further use their imagination, which has resulted in a more extensive realm of possibilities.
 
JOB FIELD : Core/Technical/OthersJOB ROLE/PROFILE: Graduate Engineer Trainee
JOB REQ ID: 39007
JOB-LOCATION:Bangalore
LAST DATE: 31st March 2013REQUIRED QUALIFICATION: B.E/B.Tech
EXPERIENCE REQUIRED:
1 Year
CANDIDATE PROFILE:
The candidate should have completed B.E/B.Tech from a reputed institute.
Should have the knowledge and experience of Quality Testing.
APPLY-MODE: Online
HOW TO APPLY:
Interested and eligible candidates apply this position in online as soon as possible (before the link expires).
To Apply:
Click here
WEBSITE DETAILS OF THE COMPANY: http://www.ultratechcement.com/