Indian Air Force Hiring "Airmen" for Freshers, Anywhere in India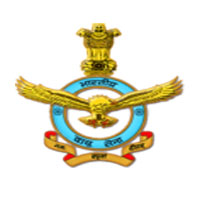 POSTED DATE: 23 January 2013
COMPANY NAME: 
Indian Air Force

COMPANY PROFILE:
                           The Indian Air Forcis the air arm of the Indian armed forces. Its primary responsibility is to secure Indian airspace and to conduct aerial warfare during a conflict. It was officially established on 8 October 1932 as an auxiliary air force of the British Raj and the prefix Royal was added in 1945 in recognition of its services during World War II. After India achieved independence from the United Kingdom in 1947, the Royal Indian Air Force served the Dominion of India, with the prefix being dropped when India became a republic in 1950.
JOB FIELD: Government/Defence/Others
JOB ROLE: Airmen
JOB LOCATION: Anywhere in India
SALARY OFFERED: Rs 21,414/Month
LAST DATE: 1 March 2013
REQUIRED QUALIFICATION: Diploma
EXPERIENCE REQUIRED: Freshers can apply
AGE LIMIT: Candidates should be born between 01 JANUARY 1992 to 31 MARCH 1996
CANDIDATE PROFILE:
The Candidate should have passed Intermediate or 10+2 or equivalent examination with Mathematics, Physics and English with a minimum of 50% marks in aggregate.
(OR)
Candidate should have passed a three year Diploma Course in Engineering (Mechanical orElectrical or Electronics or Automobile or Computer Science or Instrumentation Technology or Information Technology) with at least 50% marks in overall aggregate from a Government recognised Polytechnic Institute.
Note : – Exact aggregate percentage of marks up to first place of decimal for all subjects as mentioned in the Marks Sheet of Intermediate or 10+2/equivalent (For example, 49.9% should NOT be rounded off to 50%).
PHYSICAL STANDARDS : 
Height: Minimum height required is 152.5 cms.
Chest: Minimum range of expansion is 5 cm.
Weight: Proportionate to height and age.
Corneal Surgery (PRK/LASIK) is not acceptable.
Hearing: Candidates should have normal hearing i.e. able to hear forced whisper from a distance of 6 meters with each ear separately.
Dental: Should have healthy gums, good set of teeth and minimum 14 dental points.
Health: Candidates should be free from medical or surgical deformity. He should be free from all communicable diseases and skin ailments.
Candidates must be physically and mentally FIT to perform duty in any part of world, in any climate and terrain.
SELECTION PROCESS:
                                The  short-listed candidates  will be called for testing at one of the Air Force Selection Boards at Dehradun, Mysore,Gandhinagar or Varanasi
  
APPLY-MODE: Postal
HOW TO APPLY:
The Recruitment Test for Group 'X' (Technical) trades will be held  from             26 February 2013 to 01 March 2013 as per the Selection Programme in the following venue location. The Recruitment Test will be conducted from 7AM onwards as per the details given below. Candidates reporting upto 10AM at the Rally venue will only be permitted to appear in the Recruitment Rally.

VENUE DETAILS:
Maharaja Sayajirao University Pavalion,
Vadodara
Gujarat 
 
FOR MORE DETAILS: Click Here