CONFIDENTIAL Freshers As Software Developer @ Hyderabad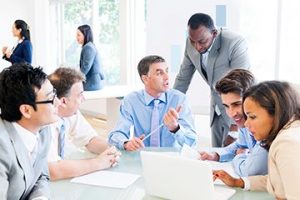 Company    CONFIDENTIAL
Website      https://goo.gl/vxOwaK
Eligibility    B.E/B.Tech,MCA

Experience Freshers
Location     Hyderabad
Job Role     Trainee
JOB Discribtion:
Company : ENRICH
Mode : Permanent
Work timings : 2- 11 PM
Location :Hyderabad
JD : Oracle Apps DBA Trained fresher from reputed institutes. Good Academic track record along with pleasant communication Skills.
A brief about us is as follows:
enrich IT Services Private Ltd
Enrich is an Oracle-centric business solutions and services company. Our company has two core areas of focus: Application Services and Procurement Solutions. With three Global Centers and six Satellite Offices across Americas, Europe and Asia, Enrich employs more 300 Oracle Resources and has successfully completed more than 200 Oracle ERP projects.
Enrich offers an entire suite of Procurement Solutions and Procurement Concierge Services to help our clients succeed; from spend analytics, opportunity assessments and sourcing, to contract management, catalogue management, I Procurement, tail spend management and working capital initiatives.
We offer a range of deployment options to suit our clients' specific needs including Cloud, On Premise or Hybrid and provide a one-stop shop for implementation and/or managed services to help clients squeeze the maximum value from their Oracle solution investment.
Enrich has over 300 Oracle EBS and Fusion Procurement domain experts. We pride ourselves on the number of subject matter experts within Oracle Applications as well as our procurement business practitioners who support leading customers such as Carillion, JLP, BT, NBTY to name but a few.
Salary: Not Disclosed by Recruiter
Industry:IT-Software / Software Services
Functional Area:IT Software – DBA , Datawarehousing
Role Category:Other
Role:Trainee
Keyskills
Oracle Apps Dba Oracle ERP Oracle E – business Suite Database Administration EBS Spend Management Managed Services Business Solutions IT Services Contract Management
Company Profile:
Welcome to Confidential Search Solutions, where we give you options because we care!
We are employment consultants specializing in direct hire, temp-to-hire, temporary, contract and payroll recruiting services. We provide subject matter expert staffing and recruiting experience in employee acquisition and retention. As a certified MBE, WBE, and proud member of the San Antonio Small Business Community, we are privileged to represent highly respected and growing companies, in addition to professionals with a proven track record of success and a strong work ethic. Clients trust us because we simplify the hiring process.
For a real time training for Oracle courses in your location visit –
Oracle Training in Chennai | Oracle Training in Bangalore
For getting online training Oracle DBA Online Training