GHSL Technologies Pvt. Ltd Job Openings For Software Engineer @ Hyderabad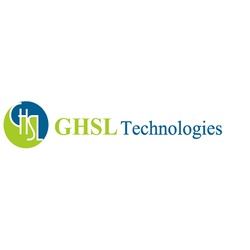 Company           GHSL Technologies Pvt. Ltd
Website             https://goo.gl/NSL7Kx
Eligibility           BE/B Tech/MCA

Experience       Freshers
Location            Hyderabad
Job Role            Software Engineer
Salary                  Not Disclosed by Recruiter
Job Requirements:
Openings for Java Fresher's at GHSL Technologies.
Dear Candidates, We are looking for JAVA Developer Freshers.
Qualification:
BE/B.Tech/MCA who are passed in 2014/15.
Required Skills:
High analytical ability. Exposure to popular Java development frameworks like Spring/Structs, JDBC/Hibernate/JPA.
Should have good Knowledge on MYSQL/ORACLE, TOMCAT/JBoss.
Added advantage like JUnit, GIT/SVN, Jenkins.
Ability to work as individual and in team.
Excellent communication skills.
Industry : IT-Software / Software Services.
Functional Area : IT Software – Application Programming , Maintenance.
Role Category : Java Trainee level.
Job Location : Hyderabad.
Employment Type : Full Time.
Shoot me at : contact(@)ghsltechnologies.com
For more details visit www.ghsltechnologies.com
Job Type: Fresher
About Organization:
At GHSL we provide comprehensive Software & Recruitment services for our customers. We exist to attract and maintain customers. When we adhere to this maxim, everything else will fall into place. Our services will exceed the expectations of our customers.
Our headquarters located in Hyderabad and its Principle branches in Chennai & USA, as a company We keep moving forward, opening new doors, and doing new things, because we're curious and curiosity keeps leading us down new paths.
The leaders have around 9+ years of working experience in public and private sectors in India, the strong relationship with potential contacts in the software and biz community in India. The core values of this enterprise are to provide distinct service and build core competence in the application development and content management space thereby catering to the various publishers.
GHSL Technologies with a noble and ambitious vision of providing optimal technology solutions to clients with the highest emphasis on quality, integrity and Clients Who reached us are always amazed when we deliver outstanding results in Turn Around Period..
Our long term vision of diversification led to GHSL venturing, Product development for Housing industry & Document management system. This has led to the organization increase its visibility and expertise in multiple areas and put us in good stead in handling assignments of highly critical nature.
Our world is transforming every day. The technological transformations and breakthroughs that are taking place with us are increasing at exponential rates.GHSL AS A COMPANY, are connecting over great distances, exploring and reshaping the world. Journeys that used to take months are now made in hours; calculations that used to take years are now done in minutes.
GHSL Technologies strives to be the best information systems consulting, software development and permanent placement firm in the business. We distinguish ourselves on our relationships with all of our customers, and the value we bring to each relationship.
Residing in a rapidly revolutionizing era, what you desire are personnel who are equipped with lateral stuff to take on-spot decisions. We believe in empowering all our executives to take decisions independently, thereby fostering an adaptable environment. Our prime motto favors the following.
Employee growth and satisfaction
Customer Service and Satisfaction
Qualitative service
On time Value addition
For getting expert level training for Angularjs Training in your location – Java Training in Chennai | java Training in Bangalore | For getting java training Java Online Training