Aditya Trading Services Jobs For Freshers in Chennai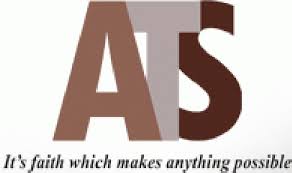 Aditya Trading Services Jobs For Freshers in Chennai
Management Trainee

Eligibility: MBA/PGDM(Banking & Finance, International business, International Marketing, Marketing)
Location: Chennai
Job Category: MBA
Last Date: 22 April 13
Job Type: Full Time
Hiring Process: Face to Face Interview.
Job Details
Qualification :
MBA/ PGDM – ( Marketing / Finance) candidates from 2013 batch with an aggregate of 60% and above throughout academics.
Job Description :
Selected candidates will be trained for 2 months in all areas of business (i.e. Field Marketing, Risk Management, Compliance, Depository) and upon successful completion of training will be posted in any of its branch network as Branch Executive.
Will be required to promote ATS investment products in Equity, Currency, Commodity and Depository Services.
Will be required to build a team of marketing professionals at a later point of time.
Will be responsible for bringing up business in that region.
Will have to bring business through Franchisees and Retail clients.
Required Profile :
Good written & verbal communication skills.
Smart , Energetic & Hardworking.
Knowledge in NCFM is an Added advantage.
Salary : INR 1.8 – 2.4 lacs P.A
Note : After an year will be posted as branch manager and will get not less than 100% increment on the currently offered compensation.
Company Profile
Aditya Trading Services (ATS) is one of the largest investment house in India, with a huge base of satisfied institutional & retail clients. We offer investment solutions in Equity, Derivatives, Currency, Commodities & Mutual Fund. We are promoted by young & dynamic entrepreneurs and driven by ethical and dynamic process for wealth creation. Our company values bind all its employees to add value to the peoples wealth, with their professional and innovative approach, to build ATS as a trusted brand in the financial services domain . Today, we have a growing network of more than 25 branches and more than 200 business partners spread across more than 15 cities/towns in India with employee strength of 200+ plus .
ATS caters to the needs of exchange based trading. ATS is a trade facilitator providing the platform to trade in commodities, equities ,currencies etc. It is creating immense strength into various research & analysis of various segments, which would help the traders to buy, sell, hedge & invest.