ADP Jobs Opening for Freshers in Chennai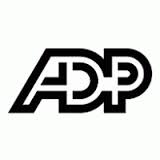 Company         ADP
Website            www.adp.com
Eligibility          Bachelors/Masters Degree
Experience       Freshers
Location           Chennai
Job Role           Finance Executive
JOB SUMMARY:
Company Profile:
Whether you're a small business coping with payroll for the first time, or a large enterprise optimizing your global talent strategy, ADP can help you understand the unique local or multi-country environment where you do business.
Job Description:
Responsibilities :
1. Maintenance of Books of Accounts viz., Cash, Bank, Journals, Receivables and Payables
2. Updating cash and bank transactions on a daily basis
3. Preparation of cheques and assisting in funds planning
4. Liaison with bankers on import payments, export receivables, etc.
5. Filing Provident Fund, Professional Tax and e-TDS returns
6. Reconciliation of Vendors / Debtors accounts
7. Assisting in monthly payroll process, bank transfers, monthly closure of Books of Accounts, quarterly reforecast exercises and annual budgeting
8. Liaison with internal and statutory auditors
9. Variance reporting
10. Maintenance of registers for statutory, fixed assets, customs bond, etc.
Candidate Profile:
Qaulifications:
1. A Bachelors / Masters Degree in Commerce
2. Strong accounting background with 3 to 5 years of work experience
3. Good communication and interpersonal skills
4. Ability to work both independently and as a team player
5. Quick adaptability with an openness to learn and develop
6. Exhibit an energetic and enthusiastic approach to work
7. Proficient in MS Office and e-TDS software to file e-returns
8. Payroll knowledge is must.
9. Experience in Oracle will be added advantage.