Keyideas Infotech (P) Limited Jobs Opening for Freshers in Delhi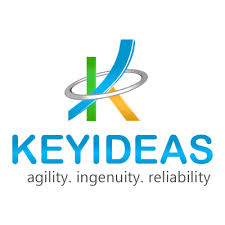 Role and Responsibilities
Keyideas is currently hiring Business Analyst for our Marketing and Sales Department – Interns / Freshers for
international (USA, UK) sales and marketing.
Job Title – Business Analyst
Business Analyst is
– Gather requirements from the client
– Explain project requirements to the development team
– Responsible for New client development through Digital Marketing – Blogs, News, PR, Newsletters, Email
Marketing etc.
– Chance to communicate with international clients.
– This is not a field job. You will work from our Saket, New Delhi office.
– Regular office hours. No US/UK Shift.
Interview Schedule – (Drop an email to book a slot)
if you find the profile suitable.
Joining Time – Immediate
Salary Range – It will depend on your interview)
Bring a hard copy of your resume with a recent passport-size photo stapled to it. Also carry original academic
records, mark sheets, certificates etc.
Office Address
========
Plot 5 First Floor, Lane Number 2
Kehar Singh Estate
Five Sense Garden Road, Westend Marg
Saidulajab, Saket
Landmark – Near Saket Metro Station (Gate No.2)
New Delhi 110030
Google Map Directions –
https://goo.gl/maps/1F4uq
phone: 9999403715, 4101 2053
e-mail: jobs@keyideasinfotech.com
FAQ –
===
– What will be the working hours?
It will be from 9:00 am to 6:30 pm
– What will be the position / title?
Business Development / Analyst – Trainee
– Will I get a salary?
Yes, depends on your performance in the interview.
– Is there a fees for interview?
Hell, No.
– I have a B.TECH from non-IT / Computers background? Can I apply?
Yes you can.
– What kind of a position it is?
It is a desk job. Does not involve any door to door / field marketing. You will be dealing with American and
European clients over the phone, skype, email, etc.
– Are you hiring a fresher?
Yes, we are hiring people with an experience range of ZERO to SIX months.
– Are you hiring interns?
Yes, we are hiring interns. But there is no stipend.
– What is Digital Marketing or Inbound Marketing?
We are hoping you are smart enough to look it up on Google.com 🙂
Must have ability to multi-task and juggle multiple tasks at one time.
Must have excellent communication skills.
Must have good presentation skills.
Must have excellent documentation skills.
Must have high-energy, a passion for success, be driven to be the best and be self motivated.
Qualifications and Education Requirements
[Type a description of the work experience and educational background that a candidate should have when
applying for position. Use the Details, Bulleted List, and/or Numbered List styles as needed.]
Preferred Skills
[Type a description of any additional skills or experience that would be considered favorable for a candidate who is
applying for this position. Use the Details, Bulleted List, and/or Numbered List styles as needed.]