Royal Bank of Scotland Jobs For Freshers in Chennai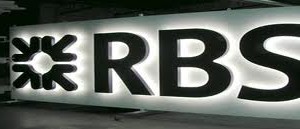 Royal Bank of Scotland  Jobs For Freshers in Chennai
About Company
Name: Royal Bank of Scotland
Website:www.rbs.in
Job Details
Education: Any Graduate/PG
Experience: Fresher-2012/13
Location: Chennai
Job Description
Analyst

Responsible for the accurate and timely preparations of MIS reports.
You will also ensure that all transactions are processed in accordance with Regulatory and Internal Guidelines of the bank.
In your quest for excellence, you will maintain daily scorecards, ensure that there are no operational errors in processing and thus, ensure that the productivity benchmark is reached.
Through your diligence and positive attitude, you will help deliver internal and external client satisfaction.
You will be given mandatory training to do your job through our world-class Learning and Development Centre.
You will have the opportunity to get cross trained with activities in other teams.
Eligibility Criteria:
Degree: (2012 or 2013 graduates ONLY)
MBA,B.Com (or) M.Com, B.B.A., B.B.M.,B.C.A. (Accounting Background)
B.A.(or) M.A. in Economics, English, History
B.Sc. (or) M.Sc in Maths, Physics, Chemistry, Statistics
Please note: Students with an engineering or IT background are NOT eligible for this role.
In addition, you must be comfortable with a 24×7 working environment.
Please carry the following mandatory documents:
(i) A copy of your resume,
(ii) 2 passport-size photographs,
(iii) a photo ID proof and
(iv) a print-out of your 'Applicant Summary Page'.
Venue
Institute of Management & Information Science,
Swagat Vihar, Bankuala, Bhubaneswar-751002;
PH- 0674-3291471, 6542256 / 57 / 58