United Health Group Jobs For Freshers in Noida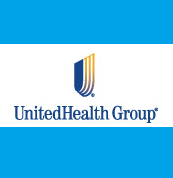 Company Name :
United Health Group
Company Website :
www.unitedhealthgroup.com
Job Designation or Job Role : IT Operating System Analyst
Candidate Educational Qualification : B.Tech/MCA/Graduation
Candidate Experience Required : Freshers 0 to 1 year
CTC or Package Offered : Best in Market
Working Location : Noida
Functional Area : Application Programming, Maintenance
Area of Working: IT-Software/ Software Services
Desired Candidate Profile :
B.Tech/MCA/Graduation (Minimum 16 years of formal education, Correspondence courses are not relevant).

Basic Windows 2003 and Windows 2008

Basic Windows 2003 and Windows 2008 Clusters

Basic Veritas Cluster Server (for Windows)

Basic NetApp NAS

Basic VMWare Console

Basic ESX

Basic HP Openview

Basic HP SIM

Basic HP Blade Enclosure Hardware

Basic Cisco UCS Hardware (Fabric Interconnect, Blade Enclosure)

Good verbal/written communication skills

Good technical writing ability

Excellent Attention to detail
Job Description :
Quality Assurance Role
Distributed Platform Services
Windows Support and Operations
Training and Operational Readiness
1.Server Checkouts:
a.Find servers in "Awaiting Checkout" status in the ISSO.
b.Check the servers into "Production" status
c.Follow up with servers that did not pass into "Production" status
d.Communicate with server builders/engineers
e.Continuous process improvements related to the Server Checkout process
2.Documentation Updates:
a.Actively perform documentation updates per Build Change Request ITG's as assigned.
b.Attend quarterly (or otherwise scheduled) build change meetings and update documentation per updated build standards.
c.Update and maintain all "Awaiting Checkout" process documentation as required.
3.Automation Assistance:
a.Create required step-by-step documentation for automation of manual processes.
b.Assist in developing automation algorithms
c.Engage automation team for new or updated quality assurance steps
d.Follow up with automation team to completion
e.Assist in testing new/updated automation steps
4.Other Duties as assigned
Company Profile :
UnitedHealth Group Incorporated NYSE: UNH is a diversified managed health care company headquartered in Minnetonka, Minnesota, USA. UnitedHealth Group offers a spectrum of products and services through two operating businesses: United Healthcare and Optum. Through its family of subsidiaries and divisions, UnitedHealth Group serves approximately 70 million individuals nationwide.