APOSTEK Off-Campus Jobs For Freshers In Bangalore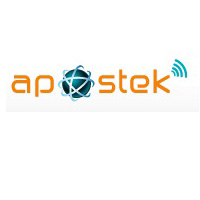 APOSTEK Off-Campus Jobs For Freshers In Bangalore
Company : Apostek Software India Pvt Ltd
Website :  www.apostek.com
Education :  BTech/MTech (CS/IT/IS)
Experience : Fresher
Location : Bangalore
 Position: Developer – (Java/ Android) OR Data Analytic s
Job location: Bangalore
Note: Locations are subject to change.
Event date: 25 Jun 2013
 Last date : 19 Jun 2013
Salary Offered: Rs.450000/-
Experience Required: Fresher
Eligibility:
– BTech/MTech (CS/IT/IS) from 2013 batch
– Good pH score
– Good academic record
Job Description:
– You will be working either on Java or Android Development
OR
– If you have any prior experience or interests in databases, you could be trained in:
1. Relational Databases- deeper understanding of how DBs work and concepts like star schema, data cubes, normalized tables.
2. Handling of large scale data using distributed databases like Hadoop and map-reduce programs www.presentjobs.com
3. SQL
Probation Period:
Company spends considerable effort in training new employees through a direct mentoring by senior folks. Candidates seeking a solid technology foundation and are willing to commit to atleast a 24 months tenure need to apply.
Additional Details:
Nothing can be more exhilarating for an engineer than working directly on a product with state-of-the-art technologies. Added to this the flexibility to exhibit creativity makes it all the more exciting.
Apostek provides you team centric, hands on product company environment where you grow as an engineer faster than the usual work setups.
About the company:
Founded in 2006, Apostek provides development and consulting services in Mobile Web, Web Applications, Smartphone Applications and Product Engineering. We are amongst the leading independent smartphone game developers in India with a growing product portfolio of casual games for iOS & Android.
—————————————————————————