Wipro Limited Hiring Freshers @ Pune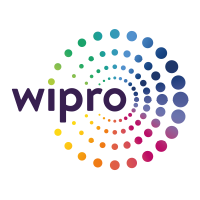 CompanyWipro Limited
Website
http://careers.wipro.com/share-search-for-jobs.aspx?jobcode=518979&cc=TE#divsh

Eligibility    
B.E\B.Tech
Experience   Freshers
LocationPune
Salary   
 Good
Industry
IT-Software / Software Services
Functional AreaIT Software – Application Programming , Maintenance
Role CategoryProgramming & Design
RoleSoftware Developer

Job Description:
Key skills required for the job are :
.NET (Mandatory)
ASP.NET MVC 2 As a developer, you are responsible for development, support, maintenance and implementation of small to medium components of a project module. You should be able to work on problems of limited scope, through usage of standard software development concepts and principles. You should have good knowledge of programming language(s), and associated tools
Key skills required for the job are :
Key Skills:
C, Python, Six Sigma, PMP, .net, HTML, Javascript, Oracle.
Desired Candidate Profile
Minimum Experience Required : Freshers Mandatory Skills : .NET SQL Server, WPF – Windows Presentation Foundation, .NET, C# – CSharp- Programming, ADO.NET, WinForms, ASP.NET, MS SQL SERVER Desirable Skills : ASP.NET MVC 2 Language Skills : English Language
Company Profile:
Wipro Limited
Wipro Ltd (NYSE:WIT) is a global information technology, consulting and outsourcing company with 170,000+ workforce serving clients in 175+ cities across 6 continents. The company posted revenues of $7.7 Billion for the financial year ended Mar 31, 2016.wipro-applying-thoughtWipro helps customers do business better by leveraging our industry-wide experience, deep technology expertise, comprehensive portfolio of services and vertically aligned business model. Our 55+ dedicated emerging technologies Centers of Excellenceenable us to harness the latest technology for delivering business capability to our clients.Wipro is globally recognized for its innovative approach towards delivering business value and its commitment to sustainability. Wipro champions optimized utilization of natural resources, capital and talent. Today we are a trusted partner of choice for global businesses looking to differentiate at the frontand standardize at the corethrough technology interventions
For getting expert level training for Python Training in your location – Python Training in chennai | Python Training in Bangalore | For getting online training Python Online Training
We are an Equal Opportunity/Affirmative Action employer. All qualified applicants will receive consideration for employment without regard to race, color, religion, sex, national origin, gender identity, sexual orientation, disability status, protected veteran status, or any other characteristic protected by law.
Wipro does not charge any fee at any stage of the recruitment process and has not authorised agencies/partners to collect any fee for recruitment. If you encounter any suspicious mail, advertisements or persons who offer jobs at Wipro, please do let us know by contacting us on helpdesk.recruitment@wipro.com
An annual global initiative to celebrate the Spirit of Wipro and Wiprofs values, thousands of employees, their families, friends, customers, partners, analysts and suppliers run together on the same day at different locations across the world.