4i Apps Solutions Job Openings For Freshers in Bangalore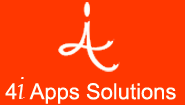 4i Apps Solutions Job Openings For Freshers in Bangalore
Name Of The Company: 4i Apps Solutions Private Limited
Experience Required: Freshers 2011, 2012
Educational Qualification: B.Tech,B.E, MCA,MSC(CS)- 2011 & 2012 Pass outs only
Job Designation: Oracle Apps Techcnical
Functional Area: Application Programming
Type of Industry: IT-Software Services
Required Candidate Skills :
Hiring fresher graduate engineers for Oracle Apps.

B.E, B.Tech, MCA and M.Sc. (Computer science background) – year of passing 2011 & 2012 only.

OCA / OCP / OCJP

Consistent aggregate of 60% in 10th, 12th and UG.
Package Offered : Best in Market
Work Location: Chennai
About company:
4i Apps Solutions Pvt Ltd is dedicated to increasing the profitability and to assisting with the business success of our customers. 4i Apps Solutions Pvt Ltd offers unique solutions to building, integration and management of IT systems across a broad spectrum of industries. Our key areas of expertise include IT Consultancy, Software Development, IT Support, Corporate training, IT staffing, ERP Implementation, Software project Implementation, business process Management as well as Document and Workflow Management solutions.
Website: www.4iapps.com
Please carry the following with you:
1. Updated Profile (Hard copy)
2. 2 Passport size photographs
Walk-in Interviews On 24th December 2013
Walk-in Time: 10am to 12pm
Walk-in Venue:
4i Apps Solutions Private Limited,
1-1-1 Tecci Park,
Sholinganallur, Chennai – 119