Amazon Jobs For Freshers in Hyderabad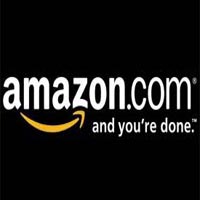 Amazon Jobs For Freshers in Bangalore
Company      Amazon Services India Private Ltd
Website         www.amazon.com
Eligibility       Bachelor's Degree
Experience     1-3Years
Location         Hyderabad
Job Role       Support Engineer

JOB SUMMARY:
Company Profile :
Amazon.com,inc is an American mulitnational electronic commerce company with headquarters in seattle, Washington,united states. It is the world's largest online retailer. the company also produces consumer electronics-notably the Amazon Kindle e-book reader-and is a major provider of cloud computing services. amazon has separate retail websites for the following countries: United states, Canada, United Kingdom, France, Germany, with international shipping to certain other countries for some its products. It is also expected to launch its websites in Poland, Netherlands, anD Sweden.
Job Description :
Amazon Services India Private Ltd, requires a Support Engineer
1. We are responsible for the tax calculation platform and provide the core services that calculate the accurate amount of transactional taxes (sales tax and VAT) on Amazon.
2. We thrive on providing the correct tax amounts to the customer at order time, and make sure audit records are stored safely to meet tax law requirements around the globe.
3. Our challenges include staying on top of the complex and ever-changing global tax rates and laws as well as computing calculations correctly and quickly, thousands of times a second, and each one needs to be right.
Key Elements:
1. Good skills in SQL and Unix
2. Good Communication skills
3. 1 to 3 years of experience
4. Needs to be oncall