Amazon Job Openings For Freshers in Chennai 2013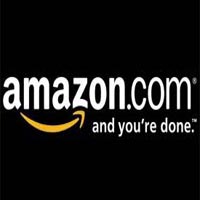 Amazon Job Openings For Freshers in Chennai
Company        Amazon
Website          www.amazon.com
Eligibility       Bachelor's Degree
Experience    Freshers
Location       Chennai
Job Role      Support Engineer

JOB SUMMARY:
Comapny profile :
Amazon strives to be Earth's most customer-centric company where people can find and discover virtually anything they want to buy online. Amazon continues to grow and evolve as a world-class e-commerce platform.Founded by Jeff Bezos, the Amazon.com website started in 1995 as a place to buy books because of the unique customer experience the Web could offer book lovers.During the first 30 days of business, Amazon fulfilled orders for customers in 50 states and 45 countries – all shipped from his Seattle-area garage.
Job Description :
As a member of Amazon's India based Vendor Central Support team, you will be a key player in driving Amazon's Retail business; the bread and butter of Amazon. The Vendor Central team is streamlining many of the business processes that run Amazon Retail. We've built a large-scale vendor management solution, and we're looking for a support engineer who will help pave the future for automation. You will solve challenges in optimizing configurations, monitoring and troubleshooting large-scale distributed systems, simplifying operations of high performance web applications, assist in software deployment, and triaging incoming issues to improve maintenance efficiencies just to name a few. You will drive future solutions that will impact how we run the Retail business worldwide and interface with many teams, both technical and non-technical, across the company. And most importantly, the Retail Systems team is composed of some awesome people, and you'll have a lot of fun!
Basic Qualifications:
1. Bachelor's in related Engineering field
2. Knowledge of the UNIX/Linux operating systems
3. Knowledge of Java based technologies
4. Understanding of web services, workflow modeling and web application development
5. Experience in communicating with users, other technical teams, and management on various ongoing operational issues.
Preferred Qualifications:
1. Proven ability to troubleshoot and identify the root cause of issues.
2. Demonstrated skill and passion for operational excellence.
3. Experience in a 24/7 production environment is a plus.
4. Strong analytical and organization skills
5. Proven ability to work successfully in an ambiguous environment
6. Customer focus and professional demeanor
7. Strong written and verbal communication
8. Real-world experience with Java and/or Perl/Mason
9. Experience with vendor management systems is a BIG plus!