Amazon Jobs For Fresher in Chennai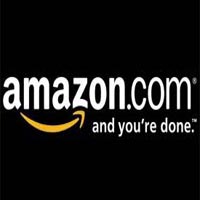 Amazon Jobs For Fresher in Chennai
Company        Amazon
Website          www.amazon.com
Eligibility        Bachelor's degree
Experience     1 yr
Location         Chennai
Job Role        Associate – Digital Process

JOB SUMMARY:
Job Description :
In this role, the individual works under close supervision on completing the assigned tasks. Associates are required to understand different operational techniques to ensure attention to detail. Accuracy of processing is of utmost importance followed by speed. He/she should consistently deliver results that meet or exceed expectations & understands how the business operates and suggests changes to improve the process. This role would report to the Team Lead or the Operations Manager.
Key Performance Areas :
Gain a thorough understanding of the business and operational area
Process allocated work to meet and exceed daily productivity targets
Identify , analyze and resolve repetitive issues regarding business knowledge
Ensure all process documents are managed and updated.
Provide reports and data as requested and support the Team Lead on escalations
Provide inputs to training and help in shaping training content.
Skills :
Comfortable in a fast-paced, multi-tasked, high-energy environment
Creative and analytical problem solvers with a passion for operational excellence
A bachelor's degree or higher is required
Show excellent communication skills in written and oral English with the ability to face external and internal customers in a professional and mature manner.
Language specialists are required to have basic written, but comprehensive contextual understanding; ability to speak in the language is not a must.
24/7/365 availability, including willingness to work on weekends, and outside of the "standard" work day
To receive security clearance all candidates must undergo a background check.
Proficiency in computer applications and a flair for browsing the internet