ANSYS Jobs For Freshers In Noida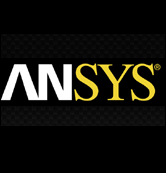 ANSYS Jobs For Freshers In Noida
Company Name : ANSYS
Company Website :www.ansys.com
Job Designation or Job Role : R&D Engineer
Candidate Educational Qualification : B.Tech. M Tech. or Ph.D.
Candidate Experience Required : 0 to 2 years
CTC or Package Offered : Best in Market
Working Location: Noida
Desired Candidate Profile :
B.Tech. M Tech. or Ph.D. in Electrical Engineering, Computer Science or other related area
0-2 years of commercial C/C++ software development experience in Unix/Linux
Excellent problem solving skills.
Excellent verbal and written communication skills in English.
Ability to quickly ramp-up in diverse code base.
Experience with or EDA software development and file formats is preferred.
Experience with efficient implementation of large data processing is preferred
Experience with SPICE is preferred.
Job Description :
Develop and support the state-of-the-art, high performance and high capacity power integrity solutions for RedHawk as part of highly energetic R&D team.
Company Profile :
Founded in 1970, ANSYS employs over 2,000 employees, many of them engineers with advanced degrees and extensive training in fields such as finite element analysis, computational fluid dynamics, electrical engineering and design optimization. ANSYS is passionate about pushing the limits of its world-class technology, so our customers can turn their design concepts into successful, innovative products.ANSYS develops, markets and supports engineering software used to simulate how product designs will behave and how manufacturing processes will operate in real-world environments.