ANZ Jobs For Freshers in Bangalore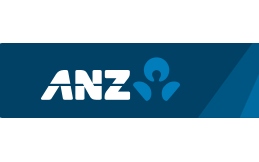 ANZ Jobs For Freshers in Bangalore
Company      ANZ
Website        www.anz.com
Eligibility       Any Graduate
Experience     Fresher
Location        Bangalore
Job Role        Financial System Analyst

JOB SUMMARY:
Company Profile:
ANZ's history dates back over 175 years. We are committed to building lasting partnerships with our customers, shareholders and communities in 32 countries in Australia, New Zealand, throughout Asia and the Pacific, and in the Middle East, Europe and America. The No.1 bank globally on the Dow Jones Sustainability Index (DJSI), ANZ provides a range of banking and financial products and services to around 8 million customers and employ 48,000 people worldwide.
Job Description:
1. Working experience in Hyperion system
2. Should possess very strong communication, negotiation skill
3. Should be strong in stakeholder management
ANZ is accelerating the growth of its business in Asia. We realise that our greatest asset is our people. That is why we are creating a unique climate of inspiration, leadership, values and great opportunities that will enable the best in the market to thrive as part of our diverse team.
In Bangalore, our strategic offshore service centre provides technology, operations and shared services support to ANZ worldwide. We deliver excellence and innovation through high quality talent to support ANZ's growth agenda. Our policies, culture and values are aligned with ANZ's global people practises.
This role is responsible for assisting with support of the financial systems technology, operations and processes used to record financial transactions of the ANZ Group. The area is responsible for ensuring the data integrity, smooth operation and optimum utilization of Hyperion, PSGL and related financial systems. An overall requirement of this position is that, as directed, the integrity and efficiency of the financial systems, processes and operations be maintained.
Qualifications:
1. The person should be in conjunction with all Finance Systems Managers. The person should be able to build collaborative relationships with colleagues
2. This is an opportunity to undertake a role offering exceptional opportunities for professional development with a broad range of career paths.
We live in your world.