Caterpillar Jobs For Freshers in Bangalore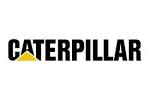 Caterpillar Jobs For Freshers in Bangalore
Company      Caterpillar
Website        www.caterpillar.com
Eligibility      Computer-related or Engineering-related four year College or University Degree;
Experience   0-2 Years
Location       Bangalore
Caterpillar
Job Role: Information Technology Analyst
Job Summary:
As an IT Analyst, you will have the opportunity to work both independently and with a cooperative team on complex projects that may span multiple infrastructure components or applications. You will develop your professional network and leadership skills, assisting in the creation and support of IT Solutions that enable Caterpillar success.
Further, you contribute real value by developing, integrating, and/or supporting in-house and purchased applications or infrastructure solutions in order to solve business problems.
Other duties may include but are not necessarily limited to:
Technical specification for assigned development objects
Develop programs to support approved development
Technical component test documentation
Test plan for interface testing with legacy environments
Support development of estimates and recommendations for potential FRICE development objects
Write technical specification or FRICE development objects
Code software development and execute technical component testing against requirements
Support error resolution during integration and UAT testing by functional team
Support testing of interfaces with legacy environment
Qualifications
Required Qualifications:
The successful candidate should be able to demonstrate the following selection criteria:
Computer-related or Engineering-related four year College or University Degree;
Zero to two years of progressively responsible IT job-related experiences; and
Knowledge of the SAP ABAP programming languages and also other programming languages, computing hardware & software and current development processes and tools.
Desired Qualifications:
The following criteria will be beneficial but not required:
IT experience related to programming, integration or infrastructure;
Computer related or Engineering related Masters degree; and
Knowledge and experience with one or more of the following Technical/functional business processes:
CRM
SPP
EWM