Caterpillar Jobs For Freshers in Chennai 2013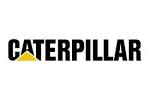 Caterpillar Jobs For Freshers in Chennai 2013
COMPANY NAME: Caterpillar
COMPANY PROFILE:
             Caterpillar is the recognized leader everywhere it does business.Our products, services and solutions help our customers succeed.Our distribution system is a competitive advantage.Our supply chain is world class.Our business model drives superior results.Our people are talented and live Our Values in Action.Our work today helps our customers create a more sustainable world.Our financial performance consistently rewards our stockholders.Goals for the next five years are focused in Delivering superior results: We are a great long-term investment with total shareholder return in the top 25% of the S&P 500.Developing the best team of people: Our employees will have a great, safe and inclusive place to work.Becoming the global leader everywhere we do business: Our customers will make more money with us than with our competitors.
JOB FIELD: Core/Technical
JOB ROLE/PROFILE: Simulation Associate Engineer
JOB REQ ID: 130002RD
OFFERED SALARY: Best in industry
JOB-LOCATION: Chennai
REQUIRED QUALIFICATION: B.E/B.Tech
EXPERIENCE REQUIRED: 1 – 2years
CANDIDATE PROFILE:
The candidate should be from Bachelors in Engineering from well-known Universities (Electrical, Electronics, Mechanical, Computer Science/Information Technology) with advanced computer programming skills (languages such as C, C++, C# .NET or Java) is required in this position. Background in or strong inclination towards coding is required.1 to 2 years of software development work experience
Preferably from IIT or NIT or the likes.
Experience with PV-Wave and/or MATLAB is highly desirable.
Knowledge of Python or any Object Oriented programming language is an added advantage.
Excellent Verbal and Written Communication Skills.
Self starter with an inquisitive mind.
Strong customer focus with ability to work closely and deliver timely support.
Ability to work in teams as well as independently.
JOB DESCRIPTION:
The development and support of advanced data analysis software tools used in the visualization and exploration of mechanical systems.
Primarily developing detailed and complex algorithms for the analysis and visualization of data, as well as providing programming services through the customer help desk and through day-to-day activities in satisfying customer needs.
These tools include a full suite of time domain, frequency domain, statistical and life prediction tools as well as engine emissions calculations and optimization.
Data visualization includes two-dimensional curves, three-dimensional curves, surfaces, and animations.
Responsibilities also include the development of GUI interfaces and plotting improvements.
APPLY-MODE: Online
HOW TO APPLY:
               Interested and eligible candidates apply this position as soon as possible.