Cognizant Job Openings For Freshers in Tamilnadu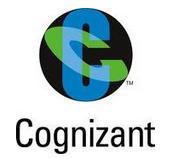 Cognizant Job Openings For Freshers in Tamilnadu
Company       Cognizant Technology Solutions India Pvt. Ltd.
Website         www.cognizant.com
Eligibility       B.E/B.Tech/MS/M.E/M.Tech/MCA
Experience    Freshers
Location        Tamilnadu
Job Role       Off – campus/Walk-in

JOB SUMMARY:
Comapny profile :
Cognizant is a U.S. based global IT services and business process outsourcing solutions provider headquartered in Teaneck, N.J. Cognizant was founded in 1994 as an IT development and maintenance services arm of The Dun & Bradstreet Corporation. The company was spun-off as an independent organization two years later. Since 1996, Cognizant has worked closely with large organizations to help them build stronger, more efficient, and more agile businesses. By emphasizing its strengths in close customer relationships, highly flexible operations, seamless global delivery culture, and deep knowledge of companies and markets, Cognizant helps its customers achieve better bottom-line results and delivers a better return on outsourcing.
Cognizant (NASDAQ: CTSH) is a leading provider of information technology, consulting, and business process outsourcing services, dedicated to helping the world's leading companies build stronger businesses. Headquartered in Teaneck, New Jersey (U.S.), Cognizant combines a passion for client satisfaction, technology innovation, deep industry and business process expertise, and a global, collaborative workforce that embodies the future of work. With over 50 delivery centers worldwide and approximately 162,700 employees as of March 31, 2013, Cognizant is a member of the NASDAQ-100, the S&P 500, the Forbes Global 2000, and the Fortune 500 and is ranked among the top performing and fastest growing companies in the world
Job Description:

1. Answer the calls from customers for all IT related issues and follow the incident management process.
2. Should be willing to work 24/7 and should have minimum of 1.6 to 5 years of experience in Technical Contact Centre
3. International Customer Exposure
Candidate Profile:
For CTS: ( 27 February 2014 – 9.00 AM)
1. Engineering 2012& 2013 passed out students CSE,IT,ECE,E&I,MSc Integrated 5 Years MCA,ME Programs
2. All UG Candidates must have 65 %consistency in 10th 12th and UG
3. All PG Candidates must have 65 % in 10th & 12th 60% and UG & 65 % in PG
For 20+ Core Companies:( 5 March 2014 -9.00 AM)
1. 2011,2012& 2013 passed out candidates without any arrear from any branch of BE& BTech
Note: written test will held on 27th feb & Final rounds of interview for the selected candidates will be on 5th March 2014
Venue:
Muthayammal engineering college & Muthayammal College of Engineering
Rasipuram
Namakal
Tamilnadu.
Note:
1. Candidate without BOAT(SR) enrolment will not be allowed
2. For Cts those who satisfy above conditions should register bOAT(SR) web portal ,only the registered candidates will be permitted
3. Selection is based on industry requirements,First come First serve basis
4. Candidates should bring all orginal certificates
5. If any of the branch of engineering for which the companies are not pparticipating ,bio data of the candidate will be taken by our official to take further action
6. Candidates already ubsergone/undergoing apprebticeship training should not attend the interview.
Apply:
1. Interested and eligible candidates can register in online as soon as possible and attend the drive by walk-in to the following venue on 27 February 2014 & 5 March 2014.