Dell Job Openings For Freshers in Bangalore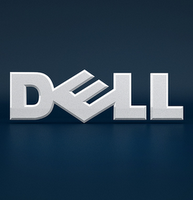 Dell Job Openings For Freshers in Bangalore
Company        Dell International Services
Website         www.dell.com
Eligibility      BE/BTech/MCA
Experience    0 – 2 yrs
Location        Bangalore
Job Role     Software Dev Analyst

JOB SUMMARY:
Company Profile:
With more than 100,000 team members globally, we promote an environment that is rooted in the entrepreneurial spirit in which the company was founded. Dell's team members are committed to serving our communities, regularly volunteering for over 1,500 non-profit organizations. The company has also received many accolades from employer of choice to energy conservation. Our team members follow an open approach to technology innovation and believe that technology is essential for human success.
Job Description:
As Software Dev Analyst, Understand the business requirements/processes and system integration points to determine appropriate technology solutions. Develop the applications based on system and end-user requirements.
Responsibilities:
1. ETL Development and debugs software according to Dell's standards, policies and procedures.
2. Analyzes business needs and creates software solutions.
3. Evaluates and recommends software and hardware solutions to meet user needs.
4. Interacts with business users and I/T to define current and future application requirements.
5. Initiates corrective action to stay on project schedules.
6. May assist in orienting, training, assigning and checking the work of lower level employees.
Requirements:
1. 0-2 years of IT experience with min of 0-1 yrs in data-warehousing area with excellent communication and analytical skills.
2. At least 0-2 yrs of experience in any ETL Tool (preferably Informatica)
3. At least 0-2 yrs experience in any RDBMS (preferably TERADATA and good exposure on Oracle)
4. Must have hands on (current) experience on UNIX/Linux environment.
5. Exposure in the tools like of the scheduling tools (preferably Control-M), Remedy.
6. Excellent analytical and problem solving skills is a must have.
7. Excellent communication skills (oral and written)
8. Must be experienced in diverse industry and tools and data warehousing technologies.
Preferences:
Bachelor of Engineering or Master of Computer Applications