Dell SonicWALL Jobs For Freshers in Bangalore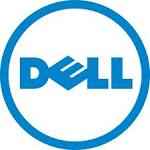 Dell SonicWALL Jobs For Freshers in Bangalore
JOB POSTED DATE: 17 August 2013
COMPANY NAME: Dell SonicWALL
COMPANY-PROFILE:   
                       Guided by its vision of Dynamic Security for the Global Network, SonicWALL® develops advanced intelligent network security and data protection solutions that adapt as organizations evolve and as threats evolve. Trusted by small and large enterprises worldwide, SonicWALL solutions are designed to detect and control applications and protect networks from intrusions and malware attacks through award-winning hardware, software and virtual appliance-based solutions. SonicWALL offers a massively scalable architecture to address the rapid increase in bandwidth speeds and escalating volume, frequency and sophistication of Internet threats. Moreover, SonicWALL drives the cost and complexity out of building and running secure infrastructures, thus enabling greater productivity and IT efficiencies.
WEBSITE DETAILS :  http://www.sonicwall.com
JOB FIELD : IT/Software Jobs
JOB ROLE/PROFILE: QA/SW Development Engineer Associate
 
OFFERED SALARY: Best in Industry
JOB-LOCATION: Bangalore
LAST DATE: ASAP
REQUIRED QUALIFICATION:B.E/B.Tech/M.E/M.Tech
EXPERIENCE REQUIRED:0-2 Years
CANDIDATE PROFILE:
The candidate Should possess Bachelor/Master degree in CS/EE or related field or equivalent experience.
0 to 2 years of related experience.
The candidate should have excellent programming background in school or internship, and be interested in QA automation.
Having Skills in one or more of following areas: C, Perl, Ruby Watir, Selenium, and Tcl/Tk programming is essential.
Should be familiar with TCP/IP protocols.
Should have experiences or knowledge in networking device, such as switch, router, and/or firewalls.
Should possess excellent English communication skills.
Previous QA automation experience is a plus.
JOB DESCRIPTION:
The QA/SW Development Engineer Associate need to work with automation team lead on automation assignments
Develop automation test cases using Perl, Watir, Selenium, and Tcl/Tk when necessary
Build and maintain automation test beds that including networking devices, Linux, and Windows machines
Keep tracking automation progress and automation results, troubleshoot automation failures, and work with QA and developers on reporting product defects
APPLY-MODE:  Online
HOW TO APPLY:
                    Interested and eligible candidates apply this position in online as soon as possible(before the link expires).