eBay Jobs For Freshers in Chennai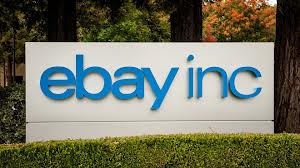 eBay Jobs For Freshers in Chennai
Company       eBay Inc
Website        www.ebayinc.com
Eligibility       B.Tech/B.E/MCA
Experience    Freshers
Location        Chennai
Job Role       Software Engineer

JOB SUMMARY:
Company Profile :
With more than 100 million active users globally (as of Q4 2011), eBay is the world's largest online marketplace, where practically anyone can buy and sell practically anything. Founded in 1995, eBay connects a diverse and passionate community of individual buyers and sellers, as well as small businesses. Their collective impact on ecommerce is staggering: In 2011, the total value of goods sold on eBay was $68.6 billion — more than $2,100 every second. For the latest stories about eBay, including recent financial performance, visit our News Center.
Job Description :
eBay Inc, requires a  Software Engineer
1. Developer in  Application security projects in Banking/Payments/FI domains 
2. Excellent hands on skills in Security Architecture, OOAD, C++ , JAVA in a UNIX environment. 
3. Proficient in the usage of debugging tools, ability to code if required in UNIX environment
4. Excellent knowledge of Industry best practices for Information & Application Security
5. Knowledge of RDBMS (preferably Oracle)
6. Technical design & associated design documentation, driving design reviews
7. OWASP Project & its complete knowledge
8. Security Threat Analysis & Security Threat Modeling
Job Skills:
1. Security Threats & Vulnerabilities (Eg: XSS, CSRF, Response Splitting, Command Injection, Phishing etc)
2. Thorough Understanding of TCP/IP Suite of Protocols & IPSEC Knowledge
3. Excellent knowledge of HTTP, HTTP Session/Connection, Cookies, SSL/TLS, existing issues & mitigation
4. PKI (Public Key Infrastructure), X.509 Certificates
5. Authentication / Multi factor Authentication protocols.
Educational Qualification:
1. B.Tech/B.E/MCA/Bachelors Degree or Equivalent.