Ericssion Jobs For Freshers in Gurgaon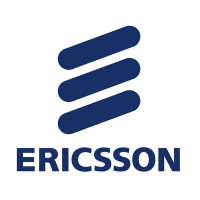 Ericssion Jobs For Freshers in Gurgaon
Job Description

Job Summary:
The Software Developer contributes, to create a customer's solution, inphases of the software development life cycle, towards properly engineered information systems, containing software as the major component, to meet agreed business requirements.
The Software Engineer is responsible for ensuring that the delivered software components provide the necessary functionality and perform in accordance to the overall requirements and to the customer's expectation.
Responsibilities and Tasks:
Solution Design
Development and Integration of Solution
Solution Handover
Solution Support
Core Competences :
Network Architecture
Solution development
Solution Integration
Solution support
Problem solving and strategic thinking
Risk Analysis
Planning and organization skills

Qualifications:
BE/BTech/MCA
Preferred Qualification and Experience Requirements
Strong personal interaction and people management skills.
Good collaboration capabilities
Contact Details
Website
https://tas-ericsson.taleo.net/careersection/jobdetail.ftl?job=1048195&lang=en&sns_id=google