Ericsson Jobs For Freshers in Gurgaon 2013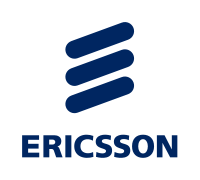 Ericsson Jobs For Freshers in Gurgaon
JOB POSTED DATE:
 14 June 2013
COMPANY NAME: 
Ericsson
COMPANY-PROFILE:  
                 Ericsson is one of the Sweden's largest companies, is a provider of telecommunication and related services, covering a range of technologies, data communication systems, and including especially mobile networks.Ericsson is currently the world's largest mobile telecommunications equipment vendor with a market share of 35%. directly and through subsidiaries, Ericsson also has major role in mobile devices and cable TV and IPTV systems.Ericsson was also the inventor of Bluetooth.Since the mid-1990's, Ericsson's extensive presence in Stockholm has helped transform the city into one of the Europe's hubs of Information Technology(IT) research.

WEBSITE: http://www.ericsson.com
JOB FIELD : IT/Software
JOB ROLE/PROFILE: Software developer
JOB ID: 00085889
 
OFFERED SALARY: Best in Industry
JOB LOCATION: Gurgaon
LAST DATE: 15 June 2013(3 A.M)
REQUIRED QUALIFICATION: B.E/B.Tech/MCA
EXPERIENCE REQUIRED: Freshers
CANDIDATE PROFILE:
The candidate should possess B.E/B.Tech/MCA from any recognized university.
Should possess strong personal interaction and people management skills.
Should possess good collaboration capabilities.
Candidates should have following core competences: Network Architecture Solution development,Solution Integration,Solution support,Problem solving and strategic thinking,Risk Analysis,Planning and organization skills.
JOB DESCRIPTION:
The Software Developer contributes, to create a customer's solution, in all phases of the software development lifecycle, towards properly engineered information systems, containing software as the major component, to meet agreed business requirements.
The Software Engineer is responsible for ensuring that the delivered software components provide the necessary functionality and perform in accordance to the overall requirements and to the customer's expectation.
APPLY-MODE: Online
HOW TO APPLY:
                Interested and eligible candidates apply this position through online on or before