Flextronics Jobs For Freshers in Chennai 2013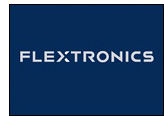 COMPANY NAME: Flextronics
COMPANY PROFILE:
Flextronics is a global leader in non-profit/for-profit partnership, providing assistance in the places around the world that need it most. The Flextronics Foundation provides assistance in the areas of natural disaster relief, health and wellness initiatives and educational  opportunities. Culture drives every aspect of the Company's success.he Flextronics team spans 30 countries and four continents, and is over 200,000 people strong. Each member of the team is dedicated to enabling customer success.
WEBSITE DETAILS : http://www.flextronics.com

FIELD OF WORKING:IT/Software Jobs

JOB ROLE: 
Systems Engineer
JOB REQ ID: 78299
SALARY OFFERED: Best in Industry
JOB LOCATION: Chennai
REQUIRED QUALIFICATION: 
 B.E/B.Tech/BS/Other
EXPERIENCE REQUIRED: 0-2 Years
CANDIDATE PROFILE:
The candidate should have completed B.E/B.Tech/BS/Other  from any recognized university.
Candidates should have good communication skills:
Basic ERP Knowledge in Sales, Distribution and Accounts Payable modules;
Business process knowledge related to Purchase and Finance ;
Candidates should have ability to analyze and interpret technical procedures or documents;
Candidates should have ability to develop reports and procedure manuals;
Ability to apply advanced mathematical concepts;
Problem-solving skills
Strong computer skills and proficiency in MS office.
APPLY MODE:  Online
HOW TO APPLY:
                     Interested and eligible candidates can apply this job through the link given below as soon as possible(Before the link expires).
To Apply: Click Here