Flextronics Jobs Openings For Freshers in Chennai 2013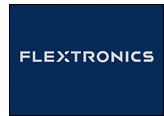 Flextronics Jobs Openings For Freshers in Chennai 2013
Company        Flextronics International
Website         www.flextronics.com
Eligibility        Bachelor's Degree
Experience     0 – 2 yrs
Location        Chennai
Job Role        IT Analyst

JOB SUMMARY:
Comapny profile :
At Flextronics, impossible is where breakthrough begins. As a socially-responsible, global leader in design, manufacturing, distribution and aftermarket services, Flextronics is unique in its ability to provide end-to-end solutions through its innovative and proprietary systems — all to enhance customer competitiveness and success. Working across four business groups and several business units, Flextronics is able to unleash the full potential of the world's most valuable brands and new ventures.
Job Description :
1. 60% – eBPM applications Support (Expense, Travel, Capex management). Encompass daily and monthly support by providing access, maintaining, updating, troubleshooting and enhancing current systems.
2. 40% – In other applications like Bellin,SAVO etc.
3. The person should demonstrate the ability to work with SQL (Level2)
Job Requirements:
1. Must possess strong analytical, organizational planning, communication and financial skills with the ability to work independently and within a team with a changing environment. Competent level of experience with computerized systems and knowledge of MS Office suite, MS Visio, Knowledge on SQL server tables, DTS packages, security, stored procedures,
2. Must possess strong English communication skills since this person will be interacting with global users.
3. Fresher to a max of 2 years of relevant experience